What first sparked your respective interest in advertising?
ML: I was working a 9-5 in the civil service and one day thought to myself, "There has to be something better than this?" I had come into contact with advertising at a careers fair a few years earlier and thought why not pursue it further.
MF: I'm interested in communicating with people.
Describe the working culture and creative environment at BBH.
BBH doesn't feel like work most of the time. Everyone is more of a friend than a work colleague. That's the kind of place it is. Friendly people who are extremely talented. Yes we work hard, but we play hard too and that helps create a fun, exciting and energetic working environment.
Tell us about the dynamics of your creative partnership.
We've been mates since Secondary school so we don't really have a working relationship in the traditional sense. Although Matt is the Art Director and Mark's the copywriter, we're really just two mates who hangout all day and chat about anything and everything.
How did you come up with the idea behind the multi-award winning 'Three Little Pigs' campaign for The Guardian?
There's no secret formula for coming up with an idea. You just have to keep asking questions until the right answer reveals itself. That was the case with the Guardian. Once we'd figured out a demo was the best way to communicate Alan Rusbridger's philosophy of 'Open Journalism', we just had to pick the right story. That's when the Three Little Pigs came into play.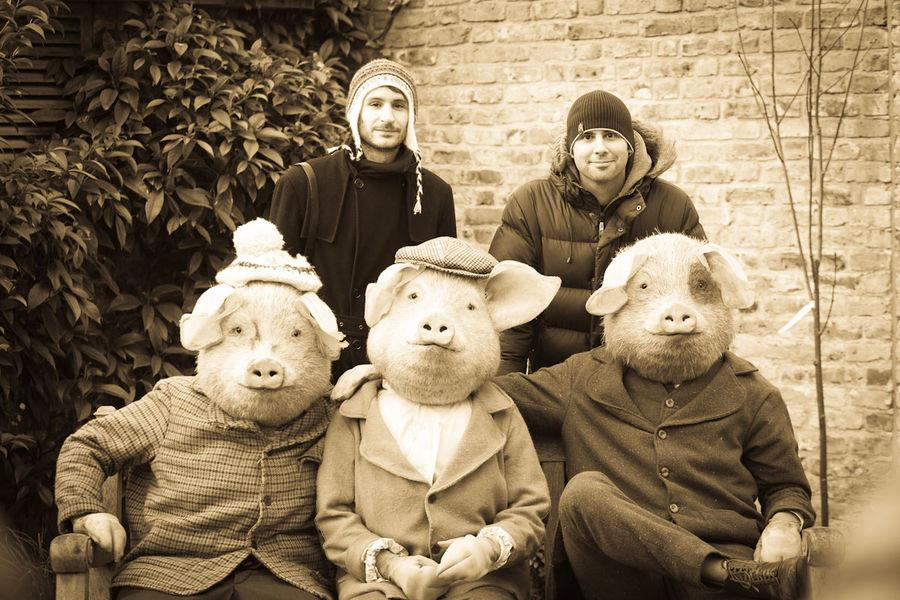 Which project(s) from your portfolio did you have the most fun working on together?
The last ad we just shot was a six day shoot with the mighty Tim Godsall. It doesn't air till next year so we can't give too much away, but one scene involved cowboys having a massive dust up and a guy being thrown over a balcony – not your average day at the office.
Who have been some of your most significant mentors and what words of wisdom did they impart?
We obviously have our advertising heroes, George Lois gives some of the best advice there is to give. But it's usually the people around us that we learn from the most. A fellow creative at work once told us, "You can only do what you think is right." That piece of wisdom has helped us through some dark times.
You were the creative duo behind last year's multi-awarded smash hit campaign for Google U.K. Tell us how you managed to conceive the idea within an impressive 48-hour timeframe.
Drawing from life experiences can always help when it comes to cracking an idea. Mark taught English in Japan with the aid of phonetic alphabets. So using phonetics as a way to educate the public that they could now use their voice to conduct a Google search was the most logical answer. It's when we contextualised each headline, making them relevant to their specific locations, that we truly had a great campaign on our hands.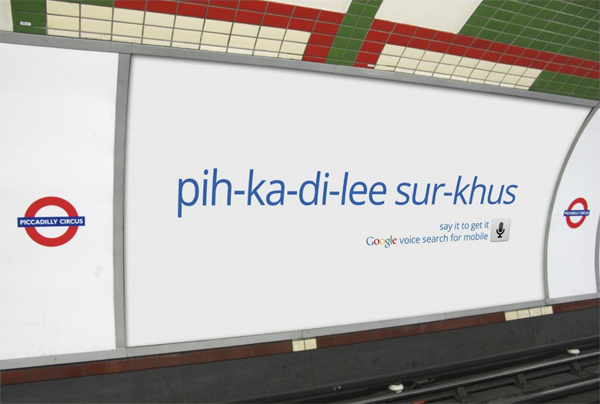 Which creative piece of work do you wish you had done?
ML: JWT's rebranding of chemotherapy as a 'Superformula'. Nothing to do with advertising, everything to do with a creative and effective solution. Sheer brilliance.
MF: Breaking Bad.
How do you get out of a creative slump?
Usually we make a cup of tea and try to take our minds off the project at hand. Failing that a trip to the comic shop is always time well spent. Basically anything that helps you take your mind off work usually helps.
Creatively-speaking, what would your dream project involve?
A pair of Creative Directors at BBH have recently finished a project where they got to meet Buzz Aldrin and experience zero gravity. Let's just repeat that, BUZZ ALDRIN and ZERO GRAVITY. Who hasn't dreamt about that? Jealous is an understatement.