Tell us about your career at Rolling Stone and give us an insight into an average day as Photo Editor there.
First and foremost I'm a mom, that factors big into my day as a picture editor because there's this curatorial mental shift from – I'm supportive and encouraging so anything goes – to – it's gotta be sublime. I've been at RS for a year and a half, the aesthetic is always morphing so it's important to produce amazing original content. Stock digital content is a big part of it but to set visual trends we need to produce as well so the big part of my job is to think of cool, engaging content to bring viewers to our website and to have them return for more. I'm in constant communication with my photographers whether I'm commissioning a job, getting a story pitch or mentoring. I'm here to make sure we get the best visuals possible. Everything I do is basically telling a story. The first thing that I want to see as a consumer is insightful, behind the scenes content, so I try to bring that to the site. My kids have this fun memory/story game where they pick a character, then they have to flip over the cards to find their characters story cards, then they use all those story cards to build out their character's story by placing them in order. When I build a feature gallery or curate I do the same thing, only with hundreds of images at a time. What I love about my job is that there is never a dull moment. Whether I'm managing my team, giving creative direction, assigning, editing, negotiating photos, legal queries or troubleshooting. I love every layer of my job. My passion IS photography.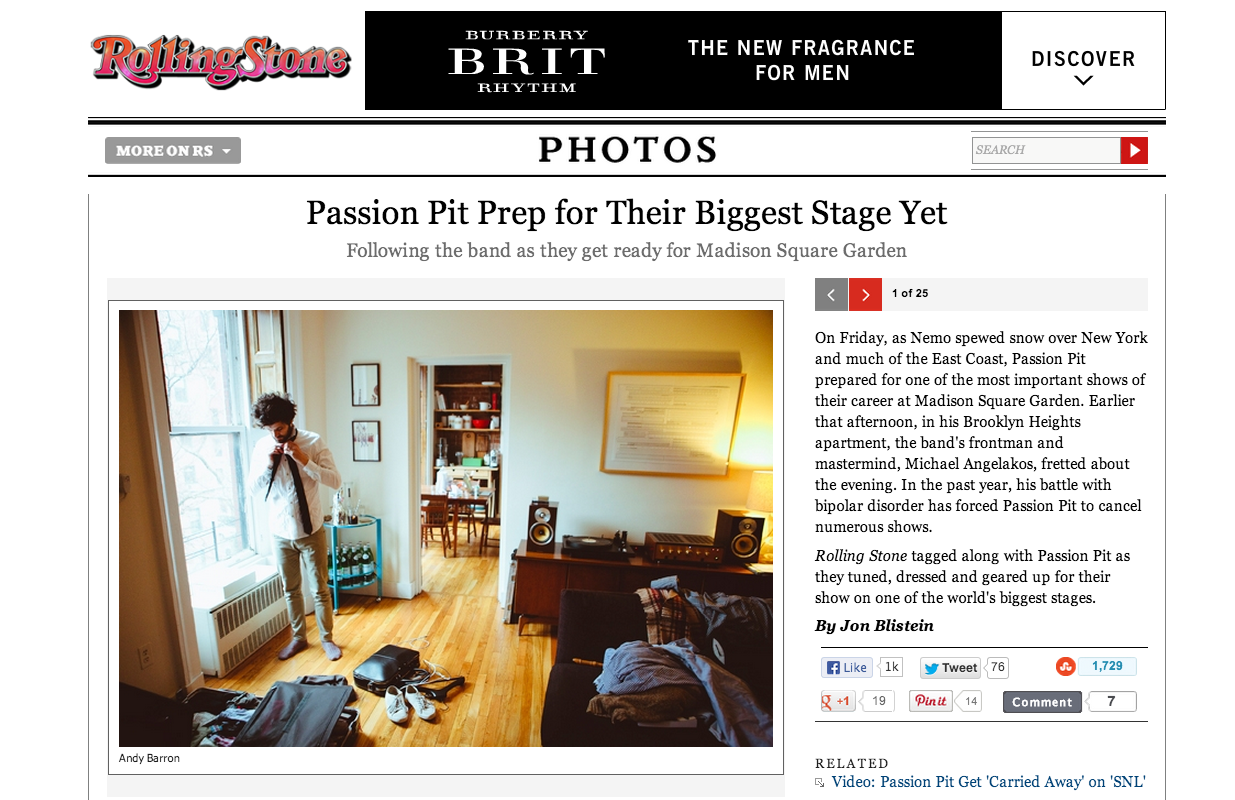 Rolling Stone has a strong reputation for its visual identity. Explain the ethos behind maintaining this identity and how you select imagery for publication in the magazine.
I'm fortunate to work with some of the best people in the industry that understand what makes a cover or a story. They are the dream team as I call them.
Rolling Stone has often courted controversy with its features and imagery. What goes into the decision making process when publishing pictures that are likely to stir up controversy and heated public debate?
First Rolling Stone is not just a music magazine. It encompasses so many genres such as movies, TV, politics, environment, culture and more. We cover a wide range of topics and some can be very powerful and some people may not agree. We are here to report and sometimes we might not be in line with what everyone thinks but that's just fine. We look for the best images that will depict what we are looking to convey in the story. In addition we have the best people in the world writing and shooting for Rolling Stone print and online and they are here to report – and that's what we do, we start conversations through engaging journalism.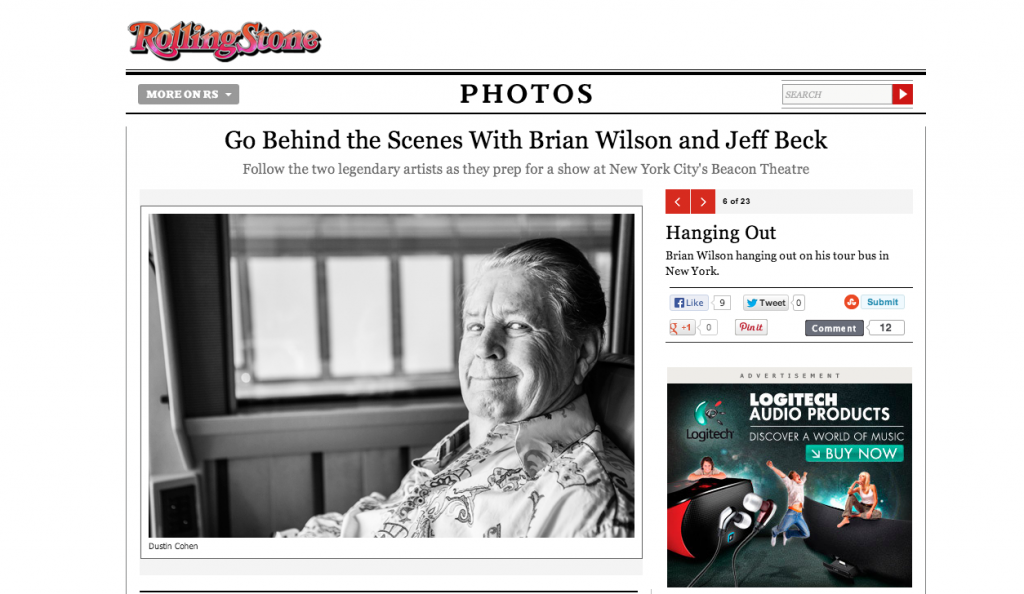 Which photographer(s) that you have worked with do you most admire and which photographer(s) would you like to work with in the future?
What attracts me to a photographer is the energy in their photos, I love documentary photography. As for who I admire, well, this is tough; I've worked with many amazing photographers in my career. They all have something special in their own way but if I had to name a few. Joseph Llanes, Pamela Littky, Autumn De Wilde, Smallz & Raskind, Emmett Malloy, Andy Baron, Jessica Lehrman, Drew Reynolds, lindsey Byrnes, Diana Levine and Jonathan Weiner. We recently started working with Connie Aramaki. They are all great to work with and all have unique ways to capture intimate moments. As for who I would like to work with in the future. I would love to work with JR, he shows the world emotional slices of people.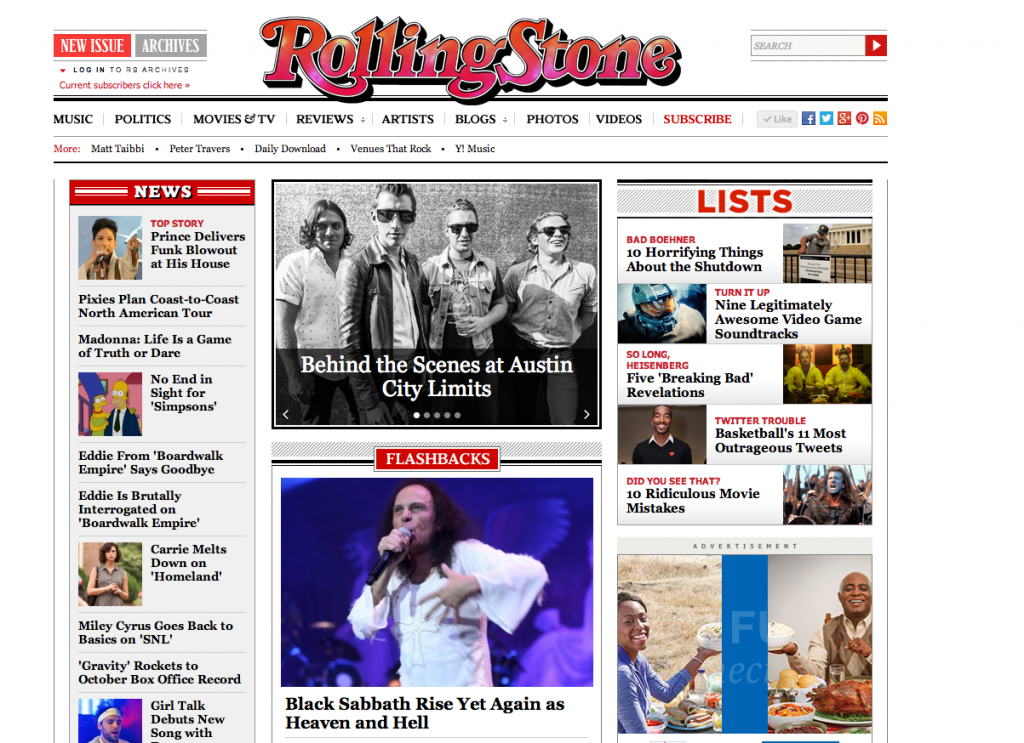 How important is it for you to discover and showcase emerging talent through Rolling Stone, and what sort of things do you look for when reviewing portfolio submissions?
I'm always looking for emerging talent. Photographers that think outside the box and every now and then I come across a folio that make me want to pause and take a moment to look at the image. I take risks and trust my instinct when it comes to photographers. I love mentoring, developing and collaborating with new talent. It's so rewarding to see them grow and become rockstars photographers.
What inspires your creativity?
I'm a French girl in New York who's inspired by my Family, photography, Paris, my country, fashion, design and music. It's all around me every day of the day and I love it.
In your opinion, what have been the most significant changes in editorial photography, both negative and positive, over the past few years?
The internet has been a huge change as everything needs to be delivered quickly, which has given photographers and hobby photographers access to additional distribution tools. There's a lot more good photography available as well as a landslide of bad photography – bad photography has become a style unto itself. The quantity is taking away the quality and it's important for picture editors to filter out the bad as much as we can. The internet also provides instant gratification through feedback; A place to showcase your work, self publish and share via social media. Now, more than ever, photo editors are needed to dynamically filter the content, to provide conscious curation for audiences.

As well as being a photo editor at Rolling Stone, you are yourself a photographer and Videographer; tell us about the importance of visual media to you.
When I think about what our eyes have evolved for, it's very humbling to try to make something just for the eye to enjoy. Through this extremely advanced sensory organ we offer up shapes, colors, and contrast to please other people. What really floors me about visual media is how quickly it can be consumed, digested – Visual media is like a vitamin for your soul. Or if it's bad… poison. But that's the unique thing about it, you're forming opinions so quickly, for better or worse at any point you can look away and the experience is over.
What has been your most significant achievement working for Rolling Stone?
In order to gain the access you have to gain the trust of the artist. PR and labels and I have been very fortunate to have achieved that trust which has allowed me to produce engaging content with more access to the talent. It's really an honor to be given that trust and honestly without it you have nothing.

Which artist or subject would you ideally like to commission for Rolling Stone and why?
I would love to do a Day in the Life of Adele. First and foremost i love her voice. She doesn't fall within the norm of the industry and doesn't conform. She is a timeless icon, a beauty and as a mom she's awesome in my eyes.