Describe your professional background to date including including any career highlights and how you came to your current role as Art Director for Penguin Children's Books?
After graduating with a BA in Graphic Design from Middlesex Polytechnic where I spent a lot of my time printmaking and producing hand made books I lived in Sydney, Australia, for a year and a half before returning to London to work for ITN, as a runner and general graphics assistant. After a couple of years I moved into publishing where I was able to turn my love of designing and creating books in to my dream career.
Starting as a Junior Designer for ABC, I worked with many different illustrators including Sara Fanelli and Helen Craig. After three and a half years I left to freelance for Orchard Books, which was followed by a short stint at HarperCollins. In 1998 I got the opportunity to go back to Orchard, where as Deputy Art Director I worked closely with Francesca Dow creating books with many fabulous illustrators including Lauren Child, Russell Ayto, Alex Ayliffe, Jane Ray and Guy Parker-Rees.
I joined Puffin in 2002. As Art Director I played a key role in giving the Puffin list a new design identity and was responsible for the art direction and design of Puffin's entire list from baby buggy books to gritty teenage fiction and everything in between. My Puffin design team work on a wealth of picture books from authors and illustrators such as Eric Carle, Ed Vere, Jan Pienkowski, Lauren Child, Jeanne Willis and Allan Ahlberg. We have also recently created a whole new range of colour Moomin titles, based on Tove Jansson's original line art. And on the fiction side over the last few years we have designed stunning packages and brand looks for, amongst others, Eoin Colfer's Artemis Fowl, Roald Dahl, Cathy Cassidy and the Young Bond series by Charlie Higson, which includes the iconic gold block for Hurricane Gold. We also have also completely reinvented and re-branded the Puffin Classics.
At the end of 209 I took on the additional role of Art Director for Ladybird and then in march of this year I became Art Director for Penguin Children's and oversee the art and design of all the imprints within the Children's division.
I do feel very privileged to have such a great job and love that it combines working with so many great people doing something that is so enjoyable.

You oversee the design across the whole children's division and in addition to Puffin and Ladybird are also responsible for the Frederick Warne and Media and Entertainment lists.  How is the team structured and what are some of the rewards and challenges associated with such a broad-reaching role?
Each of the four imprints has a separate design team, headed up by its own Art Director. There are great benefits from joined up thinking across the division, but it is also key that each imprint has its own look and its own vision. We have many very talented designers in the teams across the Penguin Children's imprints and they all bring their own specialisms to ensure we achieve this. I love the interaction with them all, the time spent discussing ideas, forming them into concrete visions and then refining them. I love managing the lists and although I have less time for hands-on design it is key for me that I am as close to the design and all the processes as I possibly can be.
Being involved in the creation of such a varied range of titles from quick turnaround tv tie-ins to bespoke limited edition classics is challenging but also keeps things fresh and exciting. Penguin has always really valued and exploited the important contribution that design makes to our publishing and this is key to our continuing success.
Which project are you most proud of and why?
It is really hard to pick just one. So I will pick two – the first from way back in 1999 – Clarice Bean That's Me! and the second from last year, the Puffin Designer Classics. The first for its ground breaking design and the second for the opportunity to create six very different, very high spec, very special limited edition books.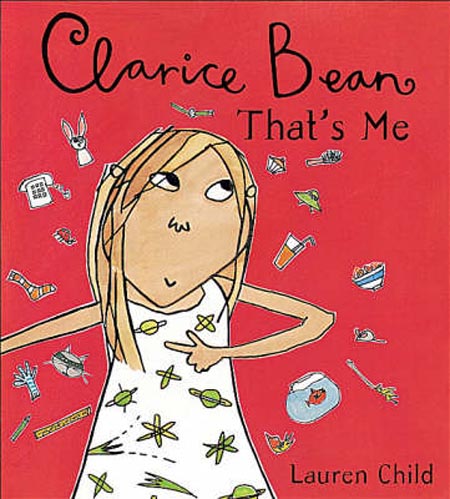 How would you describe the state of children's publishing today?
Children's publishing today is exciting, challenging, demanding, rewarding, changing, adapting, growing, hard-work, fun…
Tell us about the Penguin Design Award.
The Penguin Design award is an annual award open to all students currently studying on a design related degree course. It started in 2007 and for the past two years there has been a separate Puffin award focusing on design for children's books. This year we had a record number of entries (1,197, out of which 696 were for the Puffin award). Designing great book covers isn't always as easy as it looks and the award aims to give students a real taste of everything that it involves. The short-listed entrants are given a crit and then they have to resubmit their work for final judging. It is always very interesting to see how the students move their designs on (or not in some cases!).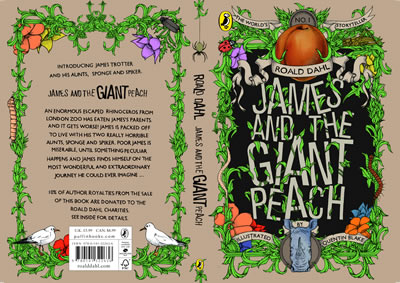 1st Place 2011 – Niklas Sagebiel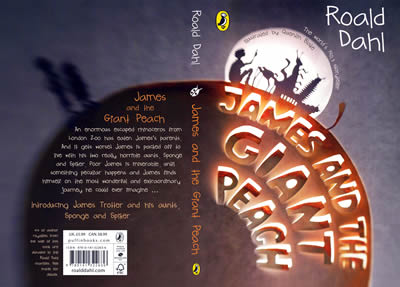 2nd Place 2011 – Liva Cabule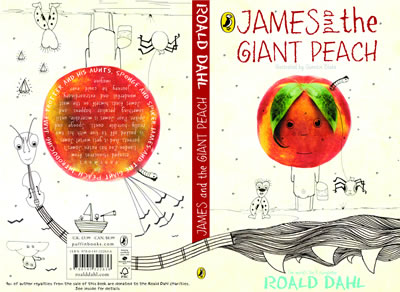 3rd Place 2011 – Josephine Kibuka
Illustrators have played a vital role in the production of some of the world's best-loved children's books. What are some of your favourite children's book illustrations across all of Penguin's imprints?
There are so many that could go onto the list. Penguin have a fabulous archive of all the books published and it is one of my favourite places to lose myself finding more and more gems. A small selection…
Raymond Briggs' Puffin Mother Goose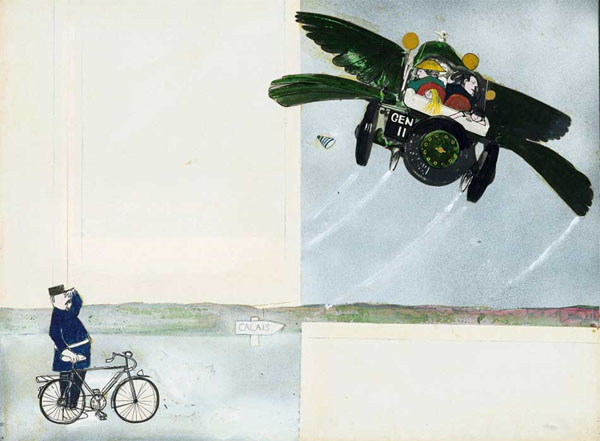 John Burningham's Chitty Chitty Bang Bang
Jill MacDonald's iconic Puffins that graced many covers and bought Puffin Post to life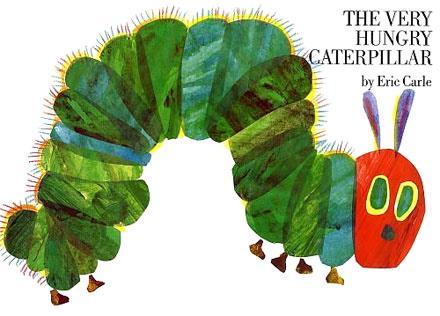 Eric Carle's The Very Hungry Caterpillar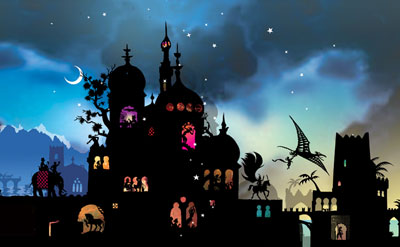 Jan Pienkowski's The Thousand Nights and One Night
Lauren Child's The Secret Garden
The fabulous range of illustrations on our new look classics, a few examples.
As the digital revolution continues to gather momentum in the world of publishing, how are Penguin responding?
It is very exciting time to be in publishing. The way everyone is accessing, enjoying and responding to stories is changing and the publishing strategies including the role of design needs to respond accordingly. Penguin is at the forefront of all things digital. The challenge is to give children the best stories in engaging ways and on different platforms that are easily accessible to them. We have always published stories for every child and we are responding to the rapid changes with a range of apps, ebooks, enhanced ebooks, audio downloads, alongside new print publishing ranging from clever new formats for baby books, through mega-selling young fiction and onto highly desirable editions of our classic titles with an imaginative approach to design.
What qualities are required to be a successful children's illustrator?
The most important quality is, obviously, the ability to draw, very well…Other advice I would give is:
- Make sure you can do the basics before even thinking about using computers or mixing stuff up.
- Always carry a sketch book and draw from life as much as possible.
- Read the brief properly!
- Turn down jobs that you don't gel with.
- Collaborate, listen, take art direction and remember your audience.
- Meet deadlines.
From Penguin's inception in 1935 to the modern day, which books have been the most successful and what qualities make these titles so timeless in their appeal?
Penguin is an iconic brand and has published so many successful titles over the years. What they all have in common is great writing and fabulous design and illustration.
A few notables…
The Very Hungry Caterpillar

Each Peach Pear Plum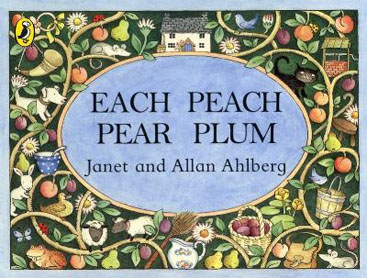 Charlotte's Web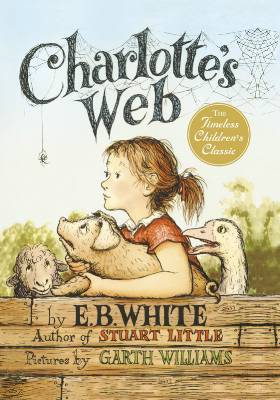 Charlie and the Chocolate Factory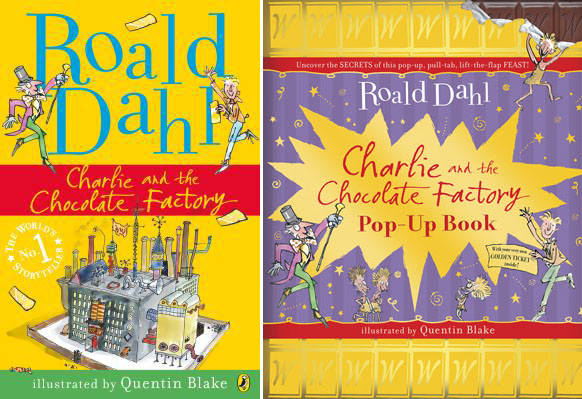 The Tale of Peter Rabbit
Diary of a Wimpy Kid

Artemis Fowl
What trends do you foresee in the children's publishing market over the coming year?
- The continued dominance of brands.
- Further experimentation with new digital formats and platforms.
- A more global focus.
This interview has been syndicated courtesy of Childrensillustrators.com