As Creative Director for Amulet Books, Abrams Books for Young Readers, and ComicArts, how do you divide your time between these three imprints and what are your primary responsibilities?
Being Creative Director is not unlike my former post as art director.  The two big differences are the addition of two new imprints under my direction.  The newly formed Appleseed Books (ages 0-5, launching in Spring 2012) and the Abrams ComicArts imprint.  Even though both of these imprints are vastly different in subject matter and age, my responsibilities remain the same.  I oversee the aesthetic direction of them and am gate keeper of the ominous deadlines of both imprints.  However I cannot take credit for these imprints alone.  Meagan Bennett brings her hilarious charm and excitement, directing and designing the fledgling Appleseed imprint, designing most of the titles for the list, as does Neil Egan with his vast Comic and design background for Comic Arts.  As Creative Director, I have a more hands on approach, recently starting to acquire titles for our ever-growing list like 'I Speak Dinosaur', a picture book about dinosaurs and manners by Jed Henry; and 'Huff & Puff', an interactive picture book retelling the story of the 'Three Little Pigs', by Claudia Rueda.  I also scouted out possible projects like 'Hale's Hazardous History' by Nathan Hale for Maggie Lehrman our Senior Editor. In addition to these new imprints I also over see both Amulet Books and Abrams Books for young readers.  My team is made up of Maria Middleton and Melissa Arnst who have helped shape the distinct look of our list.  They make my job look easy.
Illustration of Chad by Julia Denos
What is your professional background and how did you get started in the industry?
I graduated in 2000 with a degree in illustration from the Rhode Island School of Design.  I found a job at Scholastic as design assistant for Elizabeth Parisi.  Elizabeth taught me the ropes of book design which I feel in love with.  I then moved on to Greenwillow Books an imprint of HarperCollins, as a Senior Designer working for Paul Zakris.  Paul mentored me and helped me grow as a designer, allowing me freedom to design and illustrate covers on many titles.  After 4 years at Greenwillow, I was offered an Associate Art Director job at ABRAMS for the imprints of Amulet Books and Abrams Books for Young readers – which at the time scared me out of my mind.  I honestly didn't think i was ready for that kind of responsibility.  But after 5 years of growth, Art Director and then Creative Director, I think I am getting the hang of it, but I still have much to learn.

Where did your passion for art come from?
I was twelve, returning home from the ER after my little sister broke her arm during a rowdy kickball game.  My mother stopped off at the local supermarket to pick up supplies for dinner and for some unknown reason she bought us comics.  I got a copy of 'Adventures with Superman' and 'Dick Tracy'.  I couldn't put them down and wanted more.  I can't remember what prompted me to pick up a pencil and try to replicate the bold lines and tones that the artist used to tell the stories, but it was enough to make me fall in love with the medium of comics, which later translated to an endless passion to tell a story with images.  I loved the idea that a single image can convey so much.
Talk us through some of your career highlights to date.
Most of my career highlights involve working with amazingly talents illustrators and authors.  In a direct attempt to rip off 'High Fidelity', I'll give you my top ten books that are highlights in my young career (listed in chronological order).
1.  'Mirror, Mirror'
This was the first novel that I designed and it made me realize that book design was my jam.  It also made me see that I had so much to learn.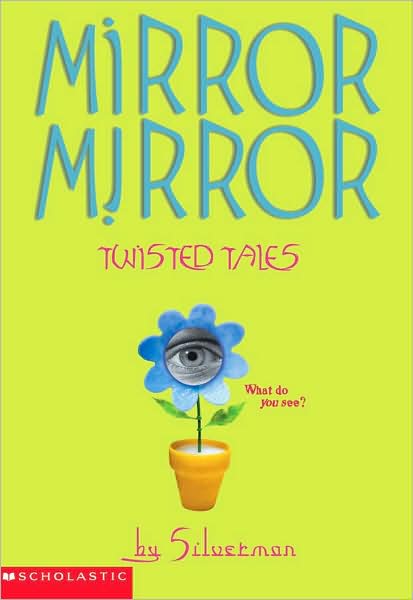 2.  'The Crack in the Line' series by Michael Lawrence
This was the first book series that I illustrated the jackets images for.  I hid various parts of me on the covers – hands, feet, legs and even my whole body.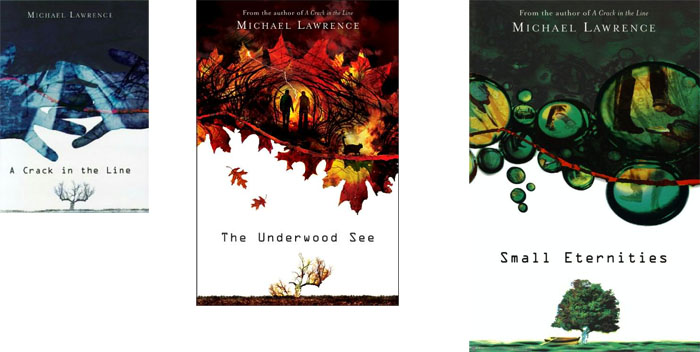 3.  'The Last Apprentice' series by Joseph Delaney
This was the book series that I always want to read as a kid, dark and scary, awakening the reluctant reader in me that hadn't seen a book like this since reading Avi in seventh grade.  This was one of the first books that I worked on that had a budget for a ton of interior illustrations.  We wanted to use the illustrations like books at the turn of the century did – big, bold, detailed, carefully crafted and haunting, Patrick Arrasmith was our guy.  I saw from this book the power that design and illustrations had to draw the reader into the world of the story.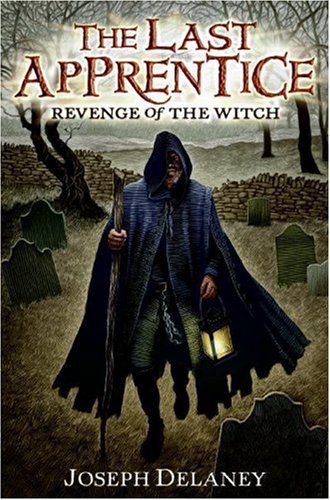 4.  'Escape!: The Story of the Great Houdini' by Sid Fleischman
Taking what I learned while work working on 'The Last Apprentice', I needed the book to stand out from the endless supply of Harry  Houdini books.  Design was the answer.  Being able to design a book for Sid Fleischman – priceless!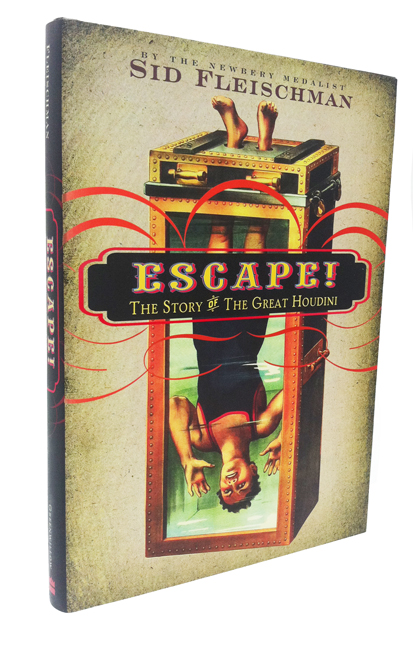 5.  'Iggy Peck Architect' by Andrea Beaty, illustrated by David Roberts  
This was the book that made me see the potential of a picture book, before this I only had eyes for novels.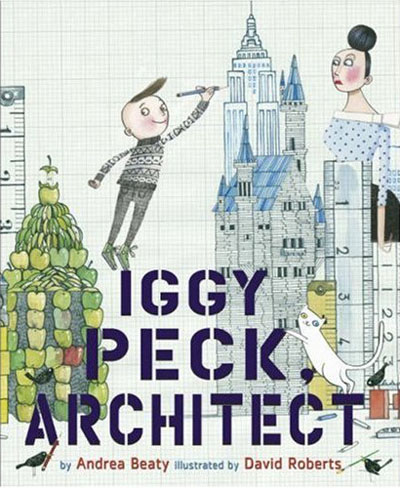 6.  'Diary of a Wimpy Kid' series by Jeff Kinney
This is obviously the biggest book series I have worked on to date.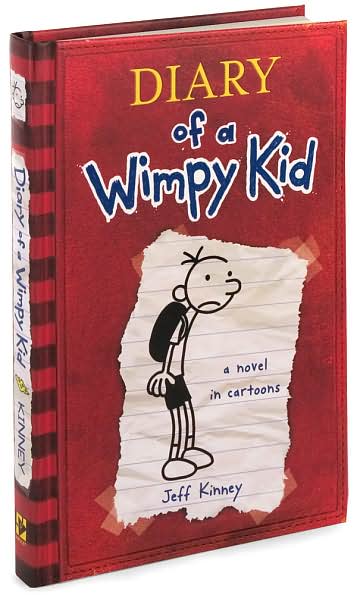 7.  'NERDS' series by Michael Buckley
Again this a series that I always wanted as a kid.  Nerds that are superhero spies, sold!  But what really sells me is Ethen Beavers insanely amazing illustrations that cover this book to create the world of NERDS.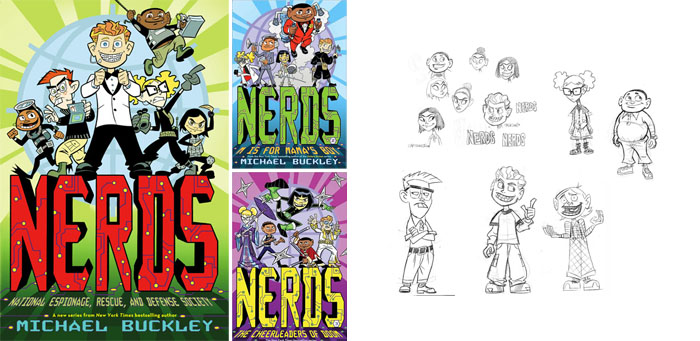 8.  'My Life in Pink and Green' by Lisa Greenwald
The easiest cover idea I have come up with, but the hardest then to create a series look – mainly due to my own desire to make each book look unique.  I have worked through my design troubles with the upcoming 'Reel Life Starring'.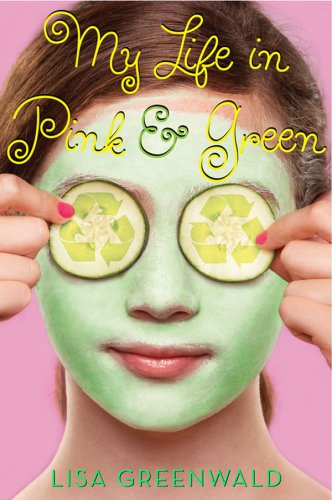 9.  'John Brown and His Fight for Freedom' by John Hendrix
John first showed me this book years ago when I was still at Greenwillow and he had yet to publish a book.  When I came over to ABRAMS I knew that this was a book for them.  John Brown was unlike anything I had seen.  His amazing type skills transformed the scenes so you could almost hear the voice of the character leaping of the pages.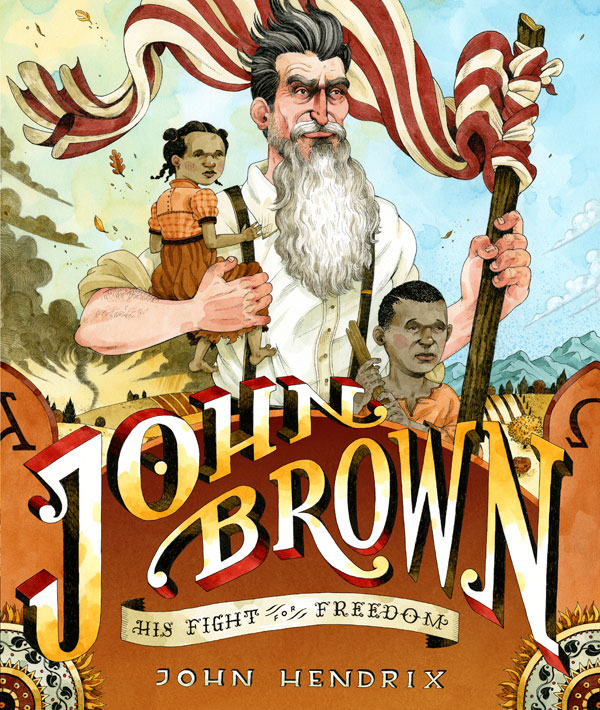 10.  'The Crows of Pearblossom' by Aldus Huxley, illustrated by Sophie Blackall
Working on the only picture book by Aldus Huxley, wait…what…me…amazing.  But more amazing than that are the illustrations by Sophie Blackall.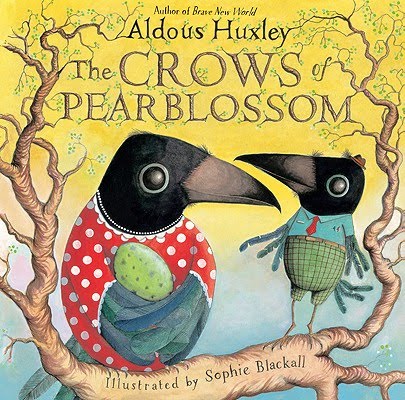 Which current illustrator(s), are you inspired by or appreciate the most?
I'll name five.  All I have worked with and all have the same thing in common.  They love what they do and it comes through in the endless creativity.
1. Sophie Blackall
2. Dan Santat
3. Marcellus Hall
4. John Hendrix
5. Ethen Beavers

Did you always know this was the career for you?
Absolutely not!  Looking back on it I can see how a lot of the choices I was making led me to where I am at.  But at the time of those choices I had no idea where I was headed.  I knew I loved narrative.  I knew I loved to draw.  I knew that I wanted to do something that involved both of those but I never considered Childrens' Books.  I had some crazy idea that I wanted to go into animation since I had friends going into that field.  The best thing I think I have ever learned is to know when your desire to do something is not met by the skills you currently have and to try and put those skills that you do have into something productive.  Turns out that something productive was children's literature.
Since its inception, Amulet has published many bestselling and award-winning books, including Jeff Kinney's Diary of a Wimpy Kid series, and Michael Buckley's Sisters Grimm series.  Talk us through a recent Amulet project you art directed, explaining how you balanced the commercial requirements with your own creative vision.
I think a prime example of this is Michael Buckley's 'NERDS' series.  From its inception Michael and Publisher extraordinaire Susan Van Metre had a clear idea of the commercial appeal of this series.  My job was to match this idea with an illustrator that could deliver a commercial look.  Michael and I set out to our local comic shop to hunt for illustrators, Ethen Beavers was that man.  His art was both accessible commercially and fit the ideas that I had in mind in terms of developing a strong series look that would engage the reluctant reader, I mean boys, I mean me.  Ethen and I developed a highly illustrated design for the interior to make the experience of reading enjoyable.  In the world of ebooks I find it even more important to design books that are engaging to the reader making the experience with the printed page even more exciting so you feel like you are part of the world of the story.
Abrams Books for Young Readers boasts an award-winning children's line for preschool to middlegrade readers including The Jellybeans and the Big Dance by best-selling author Laura Numeroff; and Laurent de Brunoff's Babar's Museum of Art.  How does art directing Abrams Books compare / differ to Amulet?
Art directing for Amulet Books, which is mainly comprised of novels, is generally directed toward the jacket illustrations/photography and interior designs.  Whereas picture books art direction is needed to help an illustrator craft their sketches.  For example, an illustrator will send in their first round of sketches.  I will sit down with the editor and we will come up with ideas on how to make the illustrations either work better with the story or enhance the story.
Abrams ComicArts publishes high quality, contemporary, groundbreaking illustrated books about the legends and history of comics art, animation, and cartoon-based material, as well as new graphic novels.  What influences do you bring to this area of the business from your own childhood love of comic books?
As I mentioned earlier, I have grown up with comics. I bring a love for the medium and an understanding of how a string images can influence the telling of a story.

What can we expect from all three imprints over the coming year?
In the next year we have more titles then ever.  Some of the highlights for each imprint are:
Amulet Books
The next books in series such as 'NERDS', 'Diary of a Wimpy Kid', 'Darth Paper' (an Origami Yoda book), 'The Popularity Papers' and Lauren Myracle's 'Flower Power' series.  On top of those I am most excited by new author, Jonthan Auxier's 'Peter Nimble and His Fantastic Eyes'.  I was hooked by the first chapter.  'Peter Nimble and His Fantastic Eyes' is the utterly beguiling tale of a ten-year-old blind orphan who has been schooled in a life of thievery.  One fateful afternoon, he steals a box from a mysterious traveling haberdasher — a box that contains three pairs of magical eyes.  When he tries the first pair, he is instantly transported to a hidden island where he is presented with a special quest:  to travel to the dangerous Vanished Kingdom and rescue people in need.  Along with his loyal sidekick, a knight, who has been turned into an unfortunate combination of horse and cat — and the magic eyes, he embarks on an unforgettable, swashbuckling adventure to discover his true destiny.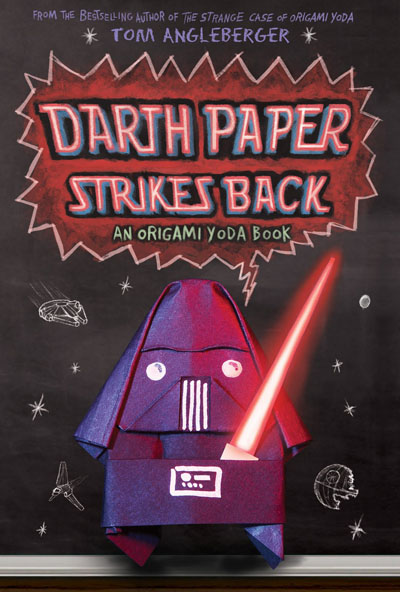 Here is a link to our Fall 2011 Books:
http://cwdesigner.blogspot.com/2011/05/amulet-books-fall-2011-preview.html
Comic Arts
A graphic novel by a friend of Jeffery Dahmer's called 'My Friend Dahmer'.  Eisner-nominated comic book, 'My Friend Dahmer', is Derf's haunting memoir of his teenage friendship with the strange boy who would become one of the most notorious serial killer's in history.
'My Friend Dahmer' covers the six years Derf and Dahmer spent together in junior high and high school and recounts Dahmer's alarming spiral into madness, up until the day he kills his first victim, mere weeks after graduation.  It is a powerful and troubling story you won't soon forget.
Abrams Books For Young Readers
Coming this Fall Boni Ashburn and Julia Denos's 'I Had a Favorite Dress', a stylish story about growing up and keeping hold of your favorite memories.  As the year passes, the narrator's favorite dress goes through a series of creative changes, from dress to shirt to tank top to scarf and so on, until all that's left of it is a good memory.  Assisted by her patient and crafty mama, the narrator finds that when disaster strikes her favorite things, she doesn't need to make mountains out of molehills — she "makes molehills out of mountains" instead!  Structured around the days of the week, the story is also illustrated to show the passing of the seasons, a perfect complement to the themes of growing older and keeping hold (and letting go) of special mementos.
Here is a link to our Fall 2011 Books:
http://cwdesigner.blogspot.com/2011/06/abrams-books-for-young-readers-fall.html
Appleseed Books
'Huff & Puff' of course!  But also 10 or so other amazing books.
This interview has been syndicated courtesy of Childrensillustrators.com