What first interested you about the world of advertising and how did your career begin?
I come from a creative family and my childhood was spent drawing, painting, making, etc. I was always attracted to advertising because of the variety and diversity the industry provides. It's always changing. What is cool today won't be cool tomorrow, so we need to be at the cutting edge of new trends.
My career began through production, because making things comes so naturally to me. But after a while I wanted to find new ways to express myself, which brought me to where I am today. I've always strived to make work that affects people in different ways. It's satisfying to watch mass reaction to the things I've created, I want to reach as many people as possible. A place like JWT provides those opportunities because we work with such far-reaching global brands.
I love the pace of advertising; my brain is just wired that way. And I'm pretty competitive which helps…I was never going to make it as a professional surfer.
How is your creative department structured and who are the key members of your team?
Well, JWT is pretty massive and has incredible talent all over the world. Everyday I'm inspired by the people I work with in the NY office. You'll already be familiar with the big names, and we'll be here all night if I start talking about everyone, so I'll keep focused on my Art and Design group.
I like to keep it small so it feels like a SWAT team. We work in a project-based manner, and move wherever the biggest opportunities and challenges are at any given time. Obviously, activity on each brand is cyclical, so we're able to find time to work on every brand in the NY office at one time or another.
Akira Nakamura is my lead designer and he's amazing; there is really nothing more I can say, just amazing. Soyeon Yoo, Ana Jovane and Emely Perez are full-time designers in my team. Their strengths are all different, so they complement each other and give us a well-rounded design offering. Having a small team, the group dynamic is really important to me, I'm very picky about who I invite in. I think they all know how much I admire their work.
We also have a revolving list of freelancers that I love to work with and bring in when the assignment is right. At the moment I have an intern working with my team and he's showing tons of promise, so hopefully we will have a continued relationship past his internship: Harish Subramanian.
Talk us through the various stages involved in the creative process at JWT.
The creative department and planning departments work very closely together. We work in similar ways, trying to find a logic string that leads us somewhere great. So it's very collaborative, feeding ideas and insights back and forth to each other.
There is a wide range of projects that my team could be involved in, from overall brand identity to art direction. I'll tailor process to each specific assignment, but we always start everything exactly the same way: analyze the situation.
I'm a big believer that sharing inspires and ultimately leads to new directions, so every day my team pins their work on the wall for the whole department to see.  It forces us to do our best every single day.
Your work has received multiple prestigious industry awards. Tell us about the Human Rights Watch "Burma" campaign, which won an incredible 5 Lions at Cannes and a Black Pencil at the D&AD Awards.
Firstly, I can't talk about the Burma campaign without talking about Roy and Chris. It was a pleasure to work with those guys, and their tenacity really brought this idea to reality. The user experience was incredibly important to us, so we worked in a small group, making sure that every element kept its integrity. Every inch of the installation needed to convey such an important message to the audience.
I had a clear vision regarding how it should look and how the public could interact with it. It was a challenge considering our tiny production budget, but it's definitely the way I like to work.
With Human Rights Watch we worked quickly, and were able to put this installation into Grand Central Terminal at exactly the right time to be impactful for the cause, and also for the agency. It stood apart from the rest of the work that judges were seeing that year.
You have recently worked on a hard-hitting campaign for Services for the UnderServed, who provide a valuable support network for veterans. Talk us through the thought processes and challenges in raising awareness for this important charity (nonprofit).
As you should know by now, many veterans struggle to adjust to civilian life upon returning home. They suffer from post-traumatic stress disorder, depression, unemployment, homelessness and many commit suicide. Americans tend to celebrate their veterans once a year with an annual parade, which we all support, but once a year is not enough, so we set out to build something that continues throughout the year – a campaign for SUS called "After the Parade." Part of our messaging was focused on that fact the 18 vets die by suicide every day, which is a shocking statistic that not a lot of people are aware of. Another surprising fact/truth that we wanted to make known was how many vets can't find a job even though they are more than qualified, as well as how many returning vets gets divorced.
We were careful when coming up with work around this idea as we wanted it to hit home but still be very respectful. The campaign featured TV, radio spots and out-of-home posters. The posters were designed with the four main military service branches camouflage colors to highlight that the problem is not localized to one branch. We created three TV spots, two of which used real footage of veterans that returned home and sadly committed suicide. We also created a custom Facebook app that matched each "like" with $1 donated by corporate sponsors. The organization was mentioned in more than 100 publications and in every major news outlet, website traffic more than doubled and 240 new volunteers joined the cause. In total, the campaign raised more than $5 million dollars, providing 225 veterans with housing, employment services and counseling. To this day, SUS continues benefit from the campaign long after the launch.
Lastly, on a human level, it was an odyssey to find and engage parents of vets who had committed suicide. Through online research, countless calls to veteran agencies and conversations with parents who lost their children, we were able to identify a few families who wanted to tell their stories. Building those relationships, getting personally connected to tragedies, earning their trust, and doing their sons and daughters justice in the creative output was a task that we all saw as an enormous responsibility and privilege to deliver on. With that, a heartfelt thank you to all of them for letting us tell their stories.
The One Show: what is JWT's involvement? We dig the "off the wall" promotion for this years call for entries.
They first came to us to design their 2013 call for entries and from that many other aspects of the project unfolded. For the call for entries, our approach was simple: understand how they work as an award show and try to concept around that. The idea we came up with was based on the principle of "We all desire, will you deserve," because with the One Show, if you win a pencil, you truly deserve it.
We chose the mandala for the look and feel because of an Indian proverb that inspired us, "First deserve before you desire," which we reversed in our work, because in our business, we really desire first. Mandalas represent the universe, and, in this case, we referenced it to the advertising universe. The blue mandala is about the journey we all take from waking up, working all night, getting the work sold, right through to hoping you will win. The purple mandala is simply about arrival  – you've made it through and won. All of the illustrations were handled by my team, and I'm really proud of how they came out.
In line with our mandala inspired call for entries theme, we teamed up with digital agency inTacto and created the One Show Wheel of Karma: an interactive game that invites visitors to watch and judge the work of this year's One Show finalists, with each spin giving players a chance to win prizes that included personal experiences with some of the ad world's most respected creative leaders.
We also worked with Bent on the interstitials that ran during the show and AnalogFolk who made the digital boards outside the award show venue at Alice Tully Hall. The static posters (not shown) in the front of the venue were designed and illustrated by my team, as well.
You have worked across some of the world's leading brands, including Starbucks, Energizer, Smirnoff, General Mills, Visine and Virgin Mobile. What, creatively speaking, do you believe is the reason behind their success?
Honesty. Everything a brand tells you must be rooted in truth. Brands must be confident in their own story, and stay true to it through all communications.
Creatively I love to work on challenger brands or heritage brands that challenge themselves. Challenger brands have nothing to lose, so you can take risks and push the work into more inventive spaces. They're usually high energy too, as they're driving forwards. It's exciting to be launching something new all the time. That's the beauty of my position; I'm always working on launches. At times I'm setting the visual standards that everyone else will follow.
Heritage brands that are reinventing themselves, such as American Airlines did, is always the dream project. I had a bit of that when we redid the branding for Energizer Holdings, which was lots of fun and well received. Luckily I find a lot of our brands are willing to challenge the norm, which, as you can imagine, is exciting.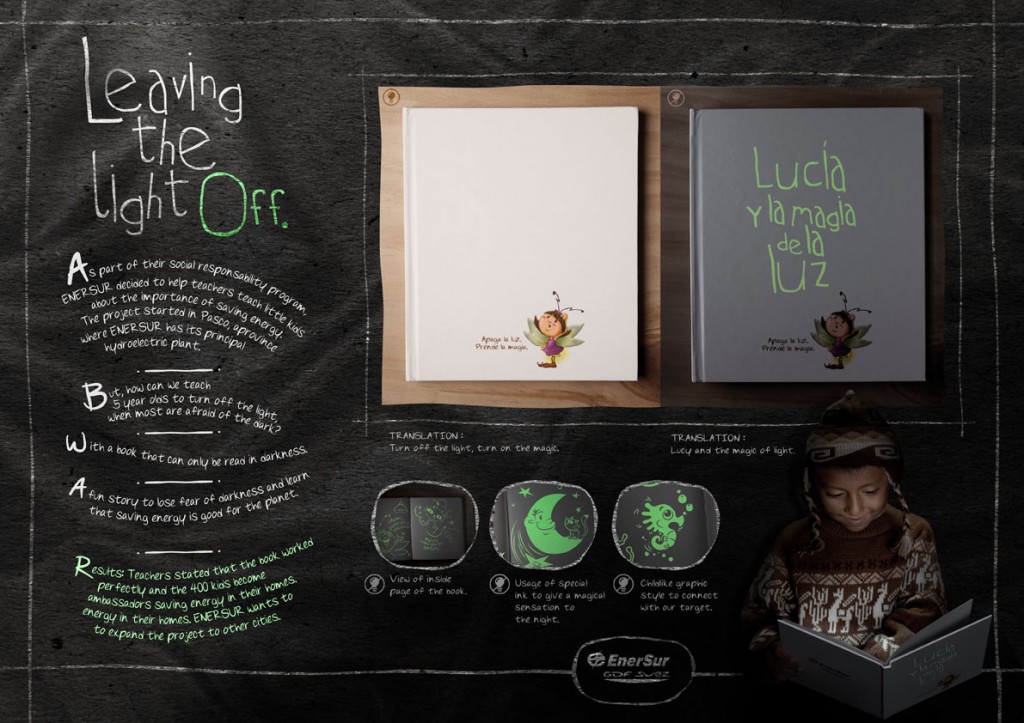 In your opinion, what is the most creative/iconic/memorable ad campaign?
All are fleeting. Most advertising is forgotten in the blink of an eye. As much as I love to watch mass reaction, I know it's only for an instant, and that it doesn't last. Therefore everything I like is pretty current. I've enjoyed the Old Spice work, I really like some of the Geico spots. Danny and Dave have done a great job with Ragu so that's been fun to watch. Perhaps my favorite of last year was Recipeace from Leo Burnett Chicago, full 360 design. Check it out if you haven't seen it.
Which campaign have you been most proud of and why?
I've been proud of a lot of my campaigns for multiple reasons. However there's no real answer; it's about the successes big or small that give me pride, and success can be measured in different ways.
To be able move a brand's position or help them see something differently can be a huge achievement. Sometimes it's as simple as moving something a tiny percentage with a tough client, and sometimes it's winning at a show. As typical as this might sound (and I know it does), I just want to make the best work possible.
Recently we finished a brand book that became a labor of love for my team, so it was really rewarding when it was recognized at the ANDYs.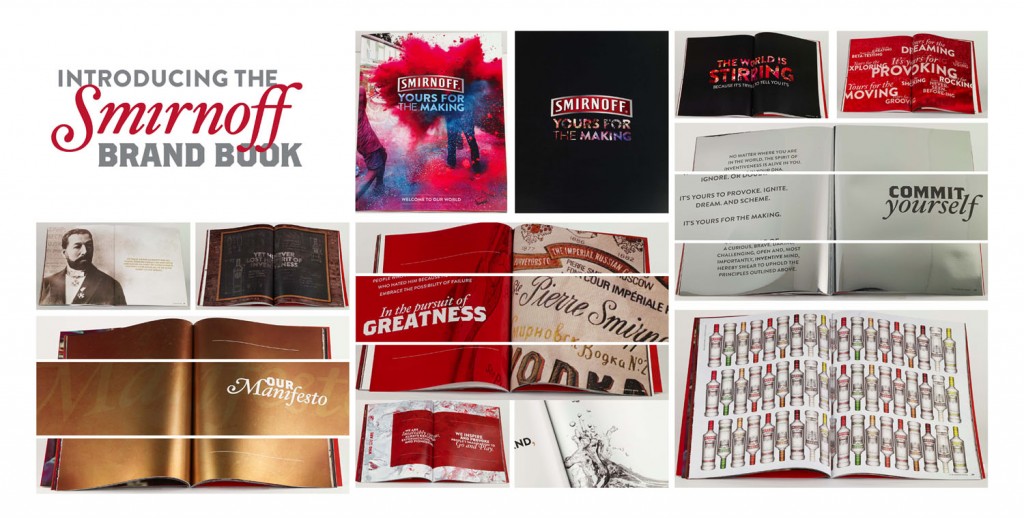 What has been your single best creative idea to date?
Many things that I thought were amazing just don't cut it when I look at them now. So I try not to look at my past work, I focus forwards.
Perhaps ask me this question again when I retire; maybe I will feel differently then.
Who has been your most influential mentor so far?
So many people have inspired me, therefore this is a really tough question. I think I'd have to say Dave Ferguson from my early production days. He's been a mentor in life not just in advertising. He believed in me and took risks that allowed me to push myself. He frequently put me in situations where I could succeed, but also had my back if the leap was too far. These are management lessons that I now use within my own team. In short, I worked my ass off for him, and in return he taught me how to understand people.
Creatively I have been very lucky to have a few that stand out for different reasons and truthfully they know who they are, as I have told them time and time again.