Tell us about your respective careers including how you came to co-found mono.
Michael:
Chris and I have a pretty rare history. We started our careers at a small agency in Minneapolis in the early 1990s and stayed together as a creative team with stops at Carmichael Lynch, Mullen and Fallon before founding mono with Jim Scott in 2004. Our desire to start mono stemmed from our belief in simplicity and the desire to create a very different agency culture and working environment – one that was cross disciplinary, collaborative, and non-hierarchical.
Chris:
Michael and I have been a creative team for 20 years now. I am an art director by trade and he is a writer. We were lucky enough to work with a lot of talented people and on some great brands prior to mono – brands like BMW, Porsche, Dyson, Nordstrom, and PBS (winning an Emmy for the latter). Along the way, always talking and dreaming of someday opening our own place, our own way.
Your belief in simplicity has attracted clients such as Apple, Target, Virgin, MSNBC, Blu Dot, USA Network, and Sesame Street. Tell us about a few of the campaigns you have masterminded for some of these respected brands with simplicity at it's core.
Chris:
The first thing we created at mono was a touching TV spot for Sesame Street based on the belief that every child has unlimited potential. It was a simple idea that we illustrated with vintage childhood photos of accomplished individuals like Wilma Rudolph, Eleanor Roosevelt, Gandhi, Jackie Robinson, and MLK; as you saw the images of them as children, you heard famous audio clips of what each child achieved. It captured exactly why Sesame Street exists – to help children reach their full potential.
Michael:
Simplicity is often narrowly defined or associated with minimalism or clean design. But it's a far bigger and more powerful philosophy than that. Perhaps no one understands this more than Apple. It isn't just in their marketing or product design. It's what drives each and every decision there. And it's likely behind why we've enjoyed such a long working relationship with them.
Simplicity is also a powerful organizing force. When USA Network first approached us back in 2005 they had everything from old movies to Monk to the U.S. Open and pro wrestling. No one really knew what the network was really about. "Characters Welcome" gave them an all-encompassing, yet simple brand idea and helped them become the biggest and most successful cable brand over the last decade.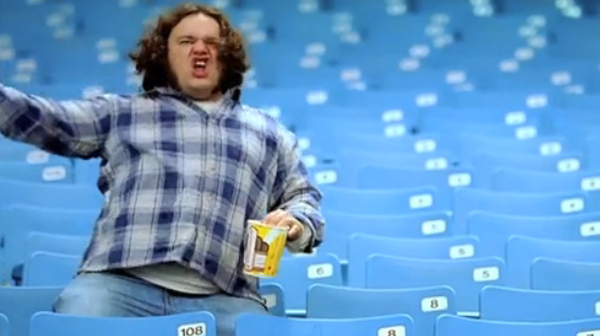 We created "The Everyday Collection" work for Target with one question in mind, how can we take the most mundane, most commoditized part of the retail world – grocery – and make it special?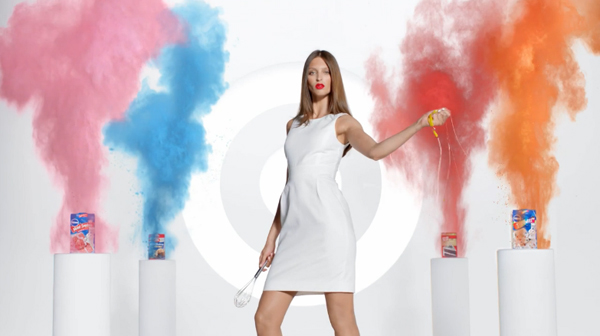 Does your love of simplicity apply to your life outside advertising?
Michael:
Just as I observe how consumers are drawn to brands that embrace simplicity, I see the same effect on me personally. From architecture to products to travel, I'm drawn to things and ideas that simplify my life – so I have more time to do the things I truly care about. Plus, they just give me joy. I'll never forget the first time I picked up an iPod or signed with my finger after a Square purchase. Everything should just be this way.
Chris:
Ah, yeah. I think anyone who knows me would laugh at that question. I love simple things. Not just design, but how things work too. How things fit into your life. Life can be complicated, simplicity in my mind helps keep it mellow and less scattered.
What has contributed to mono's tremendous growth over the past few years?
Michael:
Mono is an ideacracy. Which means everything starts with a clear, simple idea. And then we think broadly about how to bring that idea to life and execute across many different channels. And that means we're not a digital agency trying to figure out fit into traditional channels, or a traditional agency scrambling to figure out unconventional avenues. Clients are drawn to this. It's about much more than just great advertising. They are attracted to our experiential ideas. The way design is infused into all that we do. And our penchant for finding that big idea and thread that weaves through it all.
Chris:
I think an unwavering commitment to our vision to build a different kind of agency has fueled our growth. It's bigger than just the work we do, It's the whole package. How we work at the agency, how we treat our people, how we build relationships with clients, how we approach problems, our culture. At the core, we have a unique, open and collaborative culture that both attracts the best talent and provides a springboard for developing ideas that make a meaningful difference. It all adds up to more fun, smarter work and better results for our partners. We love a good challenge and we love to see our work change clients' business for the better.
What's the most complex problem you have solved for a client?
Michael:
Obesity is one of biggest, most complex, and most emotionally loaded issues we face today. It's way bigger than any brand or product. When we first started working for Blue Cross Blue Shield they were approaching the issue the same way just about everyone in the industry was – by creating ads telling people to eat better or exercise more. And, now surprise, they got the same results. People weren't changing their behavior. We took a different (and we think simpler) approach. We didn't people how to be healthier. We showed them how. We found a typical guy – 40-50 pounds overweight, not-so-good eating habits, no consistent exercise routine. And we put him in a glass apartment in the Mall of America. For an entire month, he shared everything, from his meals and recipes to his exercise – which the world got to vote on and influence. And over the course of 30 days, he was transformed and changed by the experience – and he inspired thousands of others following him during his journey. The campaign was wildly successful and did more for Blue Cross Blue Shield in the first 6 days than an entire month of TV commercials had previously. It was an extremely complex communications challenge, but solved in a simple, but compelling way. Do vs. say.
What are some of the advantages mono has over its larger agency counterparts?
Chris:
Our biggest advantage over most agencies is we were able to start our company with a blank sheet of paper. We weren't built on legacy structures and business models. We didn't have to build a business around revenue streams. We have built a company that is structured to be nimble and able to readily adapt. That allows us to deliver what clients and brands really need today. Today's world runs on innovation. On inventive and disruptive thinking. On re-invention and re-thinking the status quo. We have a unique culture and amazingly talented people who embrace that instead of fighting it.
Which was the last ad to really resonate with you?
Chris:
The last ad that made me stop in my tracks was the Will Ferrell Staring Contest for Dodge Durango. That dead air and his face and timing were something that you just don't see on the wildly cut up world of TV. I thought it stood out and was funny.
Michael:
I know I'm not alone, but I personally love the simplicity and creativity behind the "Dumb Ways to Die" film. They took a very simple and basic thought – that dying by getting hit by a train is a stupid way to go – and turned it into a wonderfully entertaining piece of content that was celebrated the world over. Not bad for a safety message.
What advice do you have for young creatives just starting out?
Michael:
I have two basic pieces of advice. One is to decide what you believe in – what philosophy will drive you in your career. And then follow that wherever that leads you – even if that career path is an unconventional one. And two, make things. Never stop making things. Whether it's part of your job or part of your passion, it's a creators' world we're in. And you'll learn to think in ways you can't if you're always relying on others to produce your vision.
Chris:
Learn your craft so you can function at a high level in making things, but forget all the other rules. Marketing right now is the Wild West in some ways. Be inventive. And don't forget it's hard work. Much of what we do takes focus and commitment to make it really great.
What are some of the biggest threats facing ad agencies today?
Michael:
Advertising agencies used to be seen as the only experts in creating demand for brands and products. Today, demand is created in so many different ways and by so many different entities in so many channels, from individuals to companies themselves to Hollywood. We aren't the only experts anymore. And that means we aren't just competing with each other, we're competing with just about everyone out there.
Chris:
Lack of adapting. Lack of being open minded. Relying on the way things used to be.
Tell us about an amusing insight that led to a brilliant creative campaign idea.
Chris:
When we were working on PBS, we were chatting about an idea I had in college about taking a photo of a newborn child everyday until they were grown up and creating a film of the images. Literally watching your kid grow up before your eyes. It evolved into the spot we did for PBS "Stay Curious" of a gentleman mouthing along with an opera song via photobooth photographs.
Michael:
Watching the NYC practice of curb-mining–taking free furniture from the curb on trash day was the insight that led to the Real Good Experiment, We placed 25 Blu Dot chairs free for the taking on the streets of NYC – but with GPS units hidden in the seat so the world could watch what happened and where they went. It was an unexpected media sensation that won a lion at Cannes.