How did your career in advertising begin?
It started with my father. He worked for the same company I do now, in the 80s heyday. I grew up hearing the names Saatchi and Ogilvy on a regular basis.
I was late to catching the ad bug. I was teaching English overseas when I launched an online diary to keep in touch withfamily and friends in New Zealand. This was pre-blogging, so I had to teach myself HTML and CSS. It slowly dawned on me that people might pay me to do this for them.
I returned home and a year later, I had a diploma in digital design. Once I was in the job market I had a choice: go work for one of these new web development companies, or go work for one of these companies my father had talked about. These "ad agencies" had much nicer offices, so I went for that.
I started as an interactive designer at Lowe/Draft NZ. I've left the interactive, designer and NZ parts behind, moving to Draftfcb New York a few years ago.
How is the creative department structured at Draftfcb and what does the workspace look and feel like?
Structurally we're as you'd expect from a creative department: teams report to CDs who report to a half-insane Argentinian CCO. We try to keep people moving between teams, which can foster some unexpected ideas. Few people have official partners.
Our space is literally above the Manhattan Mall, which is less inspirational than you'd hope. Luckily, being in midtown, there are plenty of hotel lobbies nearby with coffee and WiFi.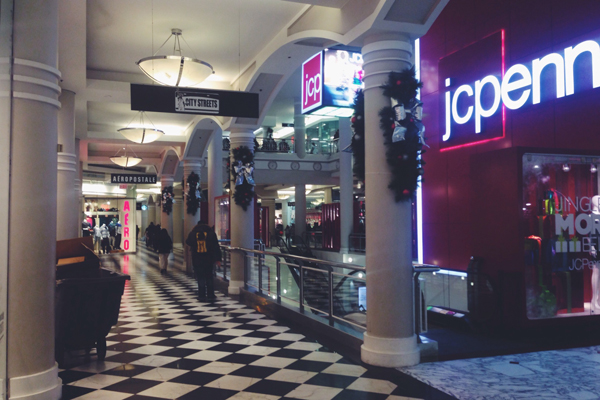 Tell us about the brilliant Oreo Daily Twist campaign.
At least according to Twitter, people are sick of hearing about it. Working on it was the exact opposite, when we were worried no one knew about it. We did well early on with Gay Pride, but we still had 99 days left to go, and the creative team was very small. In retrospect that was probably the biggest advantage the campaign had. (It's hard to sound like a committee when there's barely enough of you to make a Backstreet Boys cover band.)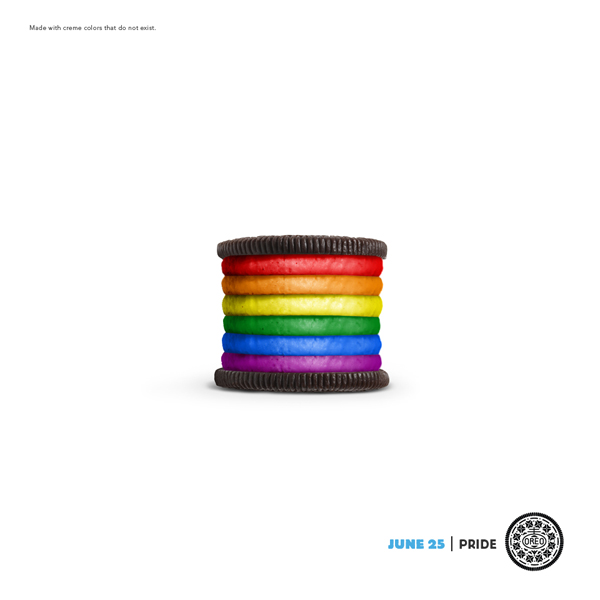 The idea was cracked the day after the 2012 Oscars. No one was talking about the winners, everyone was talking about Angelina Jolie's leg. Our CDs, Megan and Jill, felt someone should be taking advantage of these shared cultural moments, and we thankfully had a client in Oreo that was all about sharing moments. Within the hour we had the "Daily Twist." It underwent very few changes from that moment until we actually launched, another advantage of a small team, both on the creative and client side.
Which recent ad campaigns have impressed you the most?
You feel 2014 is going to be filled with terrible versions of the Anchorman 2 rollout. Ron Burgundy has been ubiquitous (cover of Dog Fancy, really?). Of course, we all wish we could have Will Ferrell as our spokesman. Honorable Mention to Dodge on that.
BBH London's "Pals" spot for Robinson's did what Google and WestJet tried and failed to do: make me tear up a bit. Pity about the tagline.
Yes, it was done by friends of mine, but I still think The Journal for NZ's National Depression Initiative is as good as advertising gets, and sadly under-seen. An ad that doesn't just direct people to help, but provides that help they desperately need? We should all aspire to that.
And Pereira & O'Dell's "The Beauty Inside." The biggest compliment that came from winning the Cannes Cyber Grand Prix was that we shared it with them. The best ideas are the ones that make you angry you didn't do them. This campaign makes me furious.
When was the last time you blew a client away with a creative campaign which yielded results above and beyond their expectations?
Do clients get blown away? The biggest response I've ever gotten was a firm hug at an awards ceremony. I think clients quite rightly expect us to blow past their expectations.
The Twist was obviously a pleasant surprise for everyone, but my personal favourite was something we did for the BMW X1, an SUV aimed at spontaneous people. The brief was for a digital idea, but instead we put a meal item on the menus of high-end restaurants with absolutely no description and no price tag. If diners purchased the X1 Dessert, BMW covered the cost and invited them out to a test drive. The client was a little reluctant to do it, but we promised it wouldn't take much time or money. Two thousand dollars worth of dessert later we'd arranged enough test drives to sell an estimated $1,000,000 worth of cars.
What are some of the hallmarks of your creative work?
I was a good student, but I got terrible grades on high school essays. It was only years later that I realised that I would identify the obvious answer, then write anything but that. That neurosis to avoid the expected has done me better in advertising than it did in class.
Coming from an interactive nerd background, it took me a couple of years to learn that "clever" ideas weren't really the same thing as "good" ideas. Being "clever" seems to only get you 10% of the way. Being the first to use a new platform is great, but it's nothing next to building your campaign on a truth. I love the phrase "human-shaped." I try to always ask myself if what I'm working on can be described like that.
William Goldman wrote about movie endings having to be both unexpected and inevitable. You can't see it coming, but when it arrives you can't imagine it happening any other way. The best advertising works the same way. The first part is easy, but I'm trying to get better at the second part.
What's been the biggest advertising flop of this year?
For obvious reasons we've kept an eye on the real-time work this year, and no category has produced more flops than that. 360i did great with its Oreo tweet, but since then the failures have made far more noise than the successes (I can't imagine the social team that saw Pearl Harbor on the calendar and thought "Yeah, we need to get ourselves some of that"). The fundamental misunderstanding of real-time had made us all look bad.
Is a missed opportunity a flop? We've all been staring at Tumblr for 5 years now, and none of us have done anything great with it. Facebook showed us there's a window of time when you can do something really cool on a platform, and it feels like Tumblr's window is going to close very soon.
Who or what inspires you to create great work?
Professional jealousy, mostly.
Also, boredom. I've been lucky to have had a few career highs so far, and I've learned that those highs last about three weeks before you're trying to get your next fix.
There's people I'm always excited to see new things from. Andy Baio, Mike Birbiglia, Jony Ive, Nicolas Roope. Kacie Kinzer did a project – Tweenbots – four years ago and I still haven't seen anything I like more.
What's been your most exciting creative brief to date?
Last year my copywriter and I were invited out to do some very early work on the Battlefield 4 launch, before the game had been announced. The brief was simply "You have a week. Think big." This is a great brief. By the Friday presentation we had a pile of scripts an inch thick that we loved. Turns out working on secret video games is my happy place.
More recently we've been working on the FDA's campaign against teen smoking. It's an exciting brief because it's doing some genuine good, and because it's genuinely hard. We're going to tell the most advertising-savvy, independently-minded generation ever not do something they want to do? Tough. Not to mention we're following some enormously successful and iconic anti-smoking work. We hope people like what we've done when they see it in 2014.
Do you have any quirky traits?
Quirks? Michael Cera is my spirit animal.