You have over 20 years experience creating award winning TV, Print, Digital & Social Media. Tell us about some of your career highlights.
I feel very fortunate to do what I love every day. It's hard to narrow it down but a few moments stand out, like winning my first Clio but missing my flight to the award show and arriving so late I had to change into my dress in the car in the parking lot. Pretty sure I haven't worn pantyhose since. Spent 3 weeks in Asia on a fact finding mission to learn how to do business in Asia for Northwest Airlines when I was at Saatchi & Saatchi. That just doesn't happen anymore. Broke the speed of sound flying on the now extinct Concorde to make it to London in time for an emergency British Airways meeting. Chatted with England's Prime Minister, John Major, over cocktails at the Saatchi gallery at the M&C Saatchi Christmas party. Had my work honored at the AICP Awards thus becoming part of the permanent archives of the department of film at Museum of Modern Art. Selected as FIT's advertising alumni of the year a few years back. Won the Ad Council's Gold Bell of excellence for pro bono campaign warning young women about the dangers of over sharing online. With teen and tween-aged daughters this is a cause close to my heart.
Shared DDB Chicago's most integrated team award with my awesome Safeway team last year and was truly honored this year to receive ad legend Keith Reinhard's People award.
Describe the working culture and environment at DDB Chicago.
The spirit of Bill Bernbach is alive and well at DDB, particularly his philosophy on hiring. "When we started our agency, we had in mind precisely the kind of people we wanted with us. There were two requirements: You had to be talented and you had to be nice." Needless to say I'm surrounded by a lot of incredibly creative and incredibly nice people across all disciplines.
Shortly after I arrived at DDB Chicago I was sitting in my big new office with a lovely view of Lake Michigan when then CCO Ewan Patterson popped his head in and told me not to get too comfortable. Thought he was just trying to keep my on my toes but shortly after renovations started. We now all work in a very open very colorful office with lots of communal areas including a bar literally built by one of our Creative Director teams. Perfect for our weekly Friday afternoon happy hours and any celebration we can think of.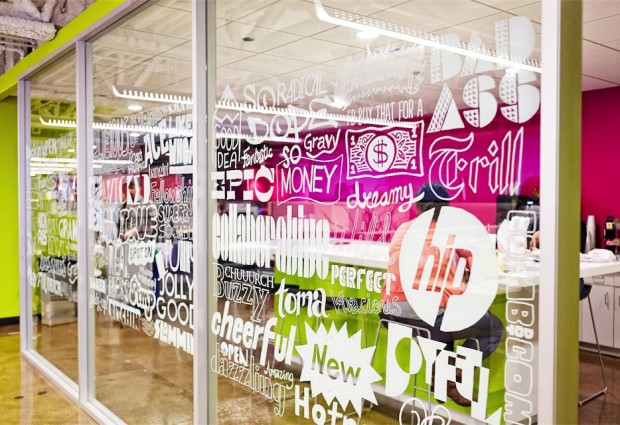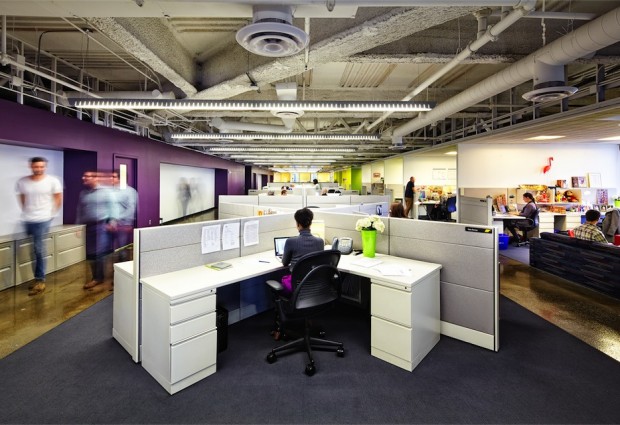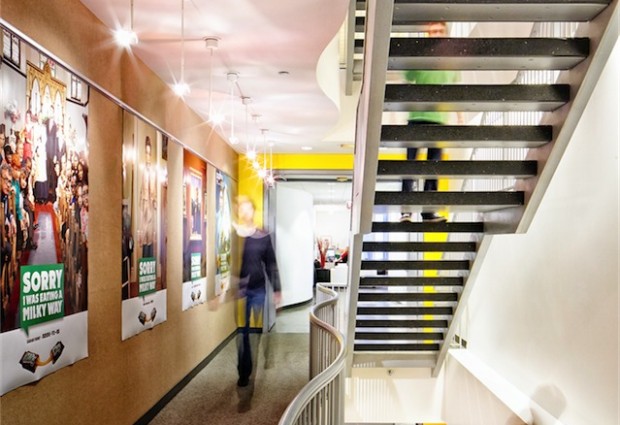 You left big agency life to help start up M&C Saatchi NY. What key lessons did you learn from this transition?
There is a huge difference going from agency of almost 800 employees to that of 6. At M&C Saatchi there was no choice but to answer your own phone, send your own packages, hire your own freelancers and manage your clients. My partner, Judy D'Mello, and I went over as ACDs and the only creatives in the NY office. With no one above us, the learning curve was ridiculous. The six of us sat at a round table and hashed things out right there and then. All layers were gone. No meetings about meetings. No endless email chains. Stuff got done. Working with incredible talents at M&C Saatchi London like CCO Jeremy Sinclair and ECD Simon Dicketts was both an honor and an education. I've never worked harder and did some of the best work of my career.
Which campaign you are most proud of and how did the creative idea come about?
The launch of Sierra Mist with ECD Bill Bruce at BBDO is a campaign I'm extremely proud of. In a very short time Sierra Mist surpassed 7up and made it to the number 2 spot right behind Sprite. I like to think the Shockingly Refreshing campaign played a role in that with an Effie, a few Addies and ranking repeatedly in the top ten of USA Today's Superbowl Ad Meter.
The work we did to launch British Airways Club world at M&C Saatchi is also one of my favorites. We collaborated with creatives and producers from the London office. The campaign was designed to demonstrate what the luxurious business travel experience felt like. The box within a box technique gave the viewer a peek into the experience. The device has since been used again and again and I suppose I'm flattered. We produced it almost entirely in the UK in record time with a collection of talented photographers, directors, sfx artists and typographers. The process was a true immersion into the inner workings of the London Ad world.
How can creative leaders like yourself inspire more young female talent to enter the business?
Statistically just as many women start out in creative departments as men. But only 3% of creative directors in ad agencies are women. Where the hell do they go? Men and women alike need to hire, promote and mentor up and coming talented women. Give them support through the tough times, be flexible and make it realistic for them to have children if they so choose and still stay in the business. Investing in training is essential. I've been doing this for over 20 years so when DDB scheduled me for presentation training I was skeptical. But it was a phenomenal experience led by Peter Coughter, from VCU and author of The Art of the Pitch. Women specifically can benefit from learning how to physically command a room and passionately sell their ideas to clients as well as internal audiences. The media at large does a number on making girls and eventually women feel self conscious and less than. We can give them the tools and support they need to be confident, lean in and take a seat at the table, instead of hanging back and letting the guys in the room grab it first.
What makes creative people different from others?
If you look at how creative and imaginative children are it's mind blowing. School and eventually life tend to suck that creativity right out of us. But some manage to hold on to that childlike way of thinking and maintain the ability to play. Because ultimately creativity is play. Creative people play with ideas, some good and some bad. They have a fearless quality that allows them to experiment, discover, make mistakes and try something else. Creatives tend to be spontaneous, funny, inquisitive, passionate problem solvers and risk takers who challenge authority and the status quo. Sometimes introverted sometimes extroverted, creatives tend to be smart but naïve. There's that childlike quality again. While creative people tend to be open, thick skinned and tenacious, they are also sensitive creatures. So we need to nurture them, let them play, give them freedom to fail and celebrate their successes often.
Why are there so few female advertising creative directors?
Because there are so many male advertising creative directors. Apparently it's human nature to want to hire and work with those most like oneself. Men like to work with men so they hire more men. More men sit on juries and award work done by other men. Awards beget awards, bonuses, promotions and job offers. And the circle continues. So more men need get comfortable with being uncomfortable when it comes to hiring and promoting. Women make or influence over 85% of all purchasing decisions but continue to feel alienated by the majority of marketers. Changing the ratio just makes good business sense.
Tell us about some of the recent creative work coming out of the DDB Chicago office.
State Farm is having a banner year with Discount Daaable Check work featuring Aaron Rodgers and SNL Sports fans.
Nielson just rated it the most memorable spot of 2013. Capital One recently announced the most bad ass cash card with the most bad ass spokesperson, Samuel Jackson. Skittles never dissapoints and French the Rainbow is one of my new favorites.
The agency launched an interactive app and ads for the Chicago Field Museum utilizing their own assets to create exhibits like the current one Chicago Worlds Fair. A new website experience and online videos just went live for RMHC, Ronald McDonald House Charities that guarantee not to leave a dry eye in the house and hopefully inspire lot's of donations for an excellent cause. Look out for an amazing 360 effort for Veterans done for the AdCouncil. And of course, we are all very excited about the arrival of Tony Malcom, new ECD on McDonalds and look forward to great things.
What's the best way to get through a creative slump?
Step away from your computer, get out of your office and do something besides trying to crack that brief. Take a walk, go for a run, go to a movie or a play, a gallery or a museum. Get inspired by someone else's creativity. And don't forget to play. Don't have the luxury of time? Try working somewhere else for a while. Just a simple change in venue with no interruptions can really help. Or just take a quick walk. I swear I get my best ideas on the way to the restroom. Also multitasking and multiple screens are a real creative suck. Try and focus on one thing at a time sans technology.
How would you describe the state of advertising today?
Ultimately advertising is still about storytelling. Technology and the digital world have provided a lot more channels and screens for content and a demand to do more than just push messaging out to consumers. With more and more screens competing for eye balls we have to make sure brands are relevant and engaging viewers. Success is dependent on making an emotional connection which forces brands to actually stand for something. But all the technological advances and demand to respond in real time result in even less time than ever to turn around good creative work. There's a lot of talk these days about Big Data. I think we need to use it wisely and make sure our priority is to engage consumers in innovative and relevant ways and give them something they actually want to watch, share and interact with.