Walk us through some of the highlights of your diverse design career.
A few days after graduating from the University of Iowa, I purchased a one-way ticket to New York with little more than a suitcases and a dream. Initially, I was set on getting a job at a design firm to do posters and packaging, but when an opportunity came up to freelance at People Magazine I jumped into editorial, and never looked back. Some Highlights….
Art directing a special daily edition of People, the week preceding the Academy Awards. I was in my 20's and had unlimited amounts of energy. We closed pages at 3am, printed overnight, and slipped them under the doors of people staying at the LA hotels. I probably got five hours of sleep that entire week but the project was a huge success and helped me prove myself at the magazine.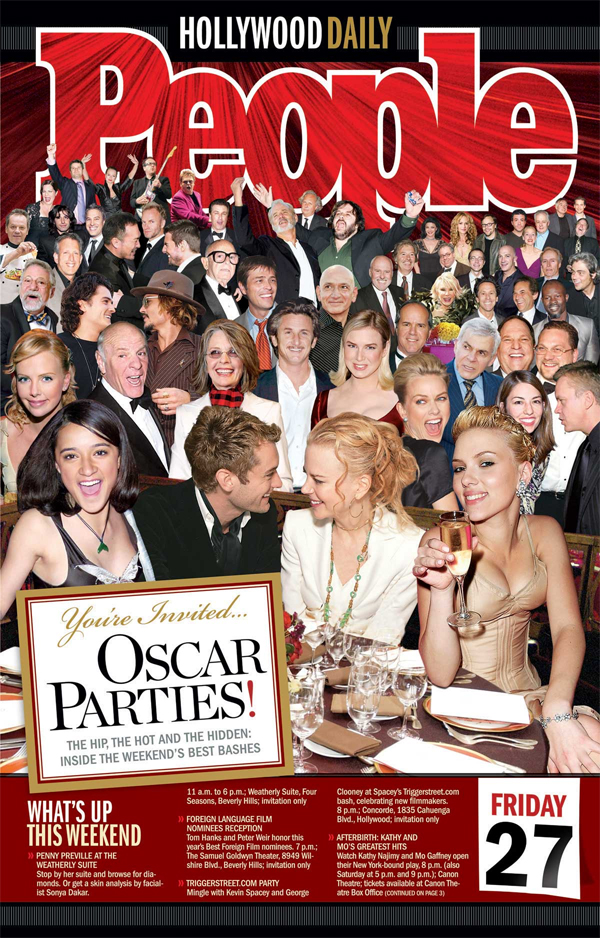 In 2005, I landed my dream job at the time with Entertainment Weekly. As a kid from Iowa, I poured over my EW subscription, I was obsessed with the design and typography. So it was a huge thrill to later become the Design Director of the magazine with such a rich history that created such a lasting impression on me.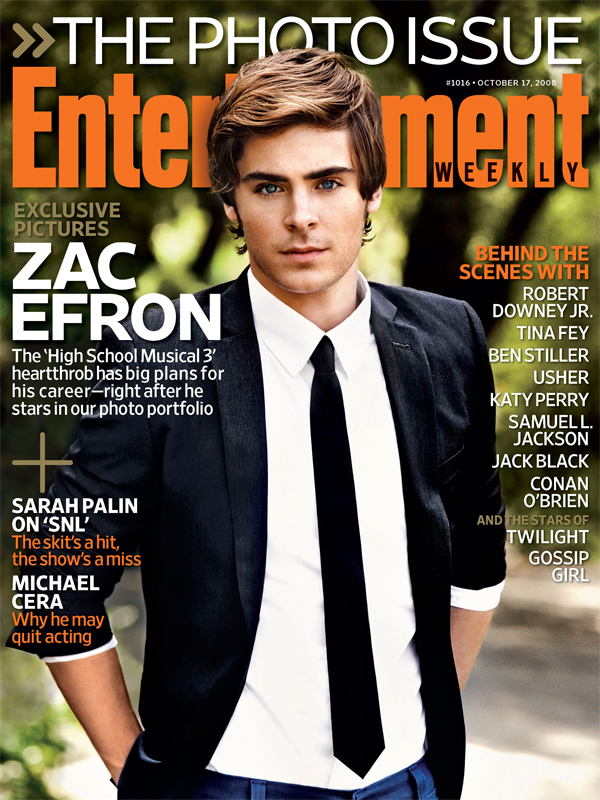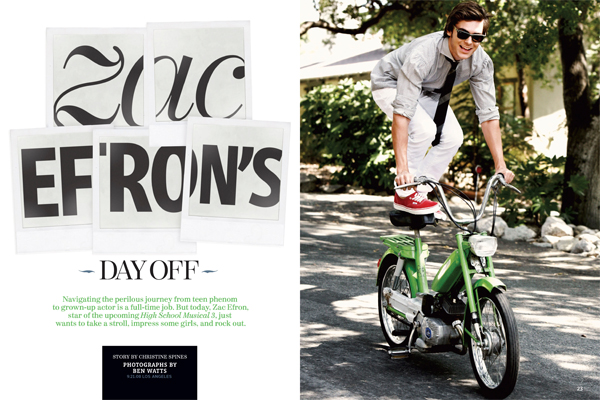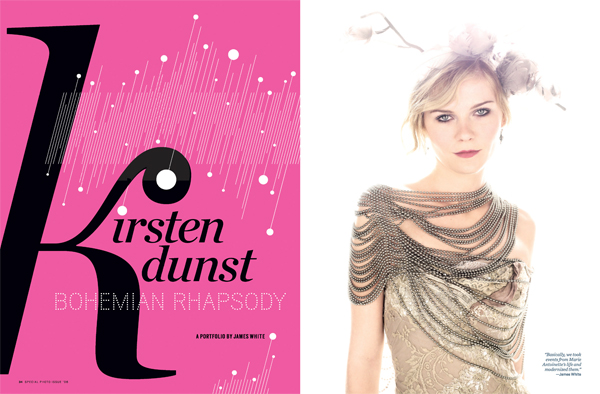 The week before my 30th birthday, I resigned from EW and accepted the position of Creative Director at the Italian edition of Vanity Fair in Milan. To say the least, moving to Milan, learning Italian, redesigning a weekly magazine (sometimes +400 pages) as well as redesigning a website was all a monumental but rewarding challenge. It was an amazing opportunity to see the world, traveling to Zanzibar, South Africa, Paris, London, and all over Italy to art direct fashion and cover stories.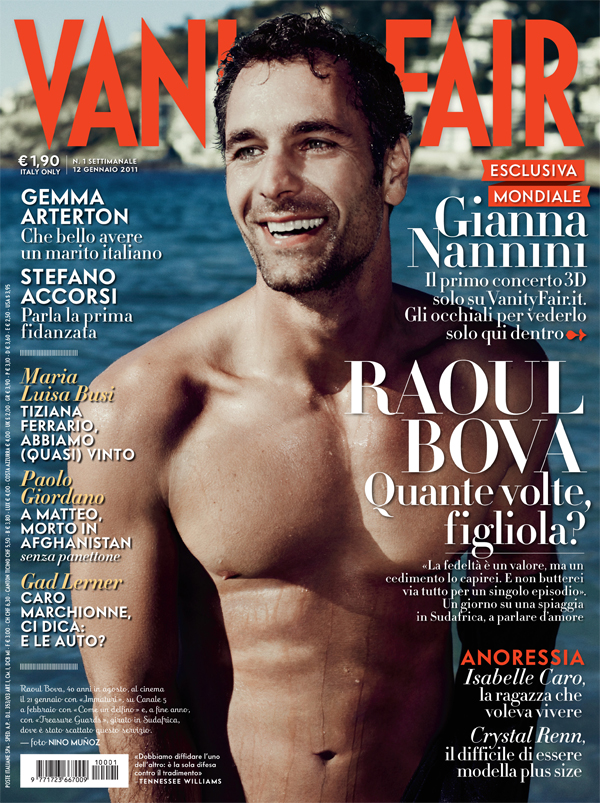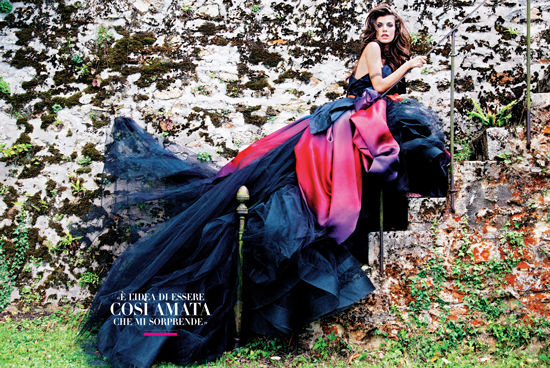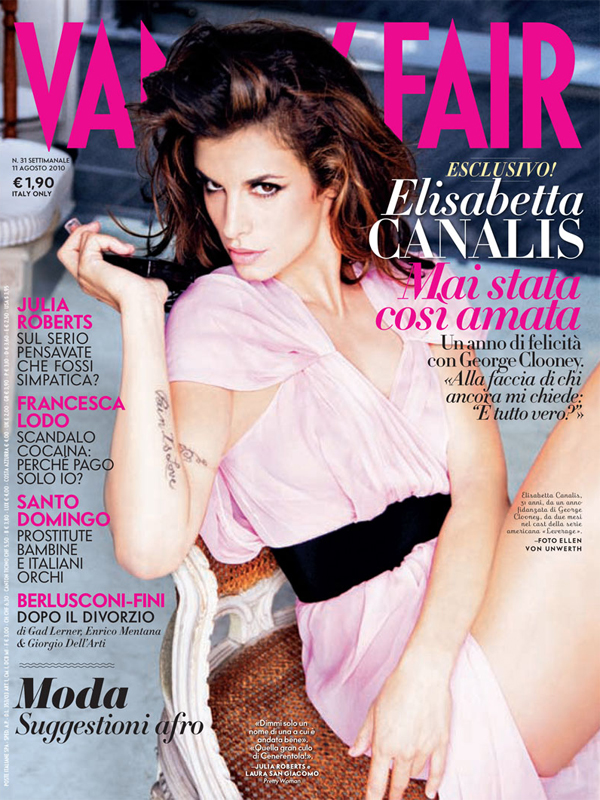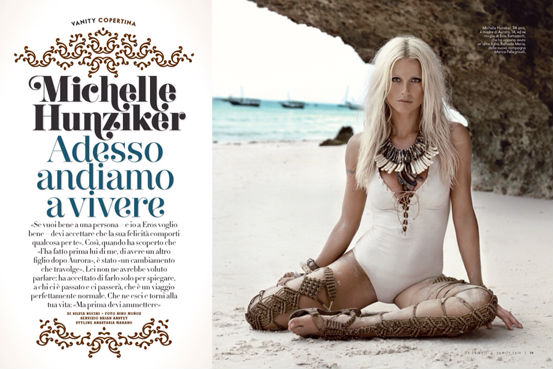 After two years in Italy, I returned to New York to begin my current position as Design Director for InStyle. After a redesign for both print and digital versions of InStyle, and three huge September issues under my belt, I continue to look for new ways to advance our look and bring creative translation of content to our readers. A very valuable lesson InStyle Editor Ariel Foxman taught me is that our reader is #1 and I'm excited to continue to deliver design that speaks to them.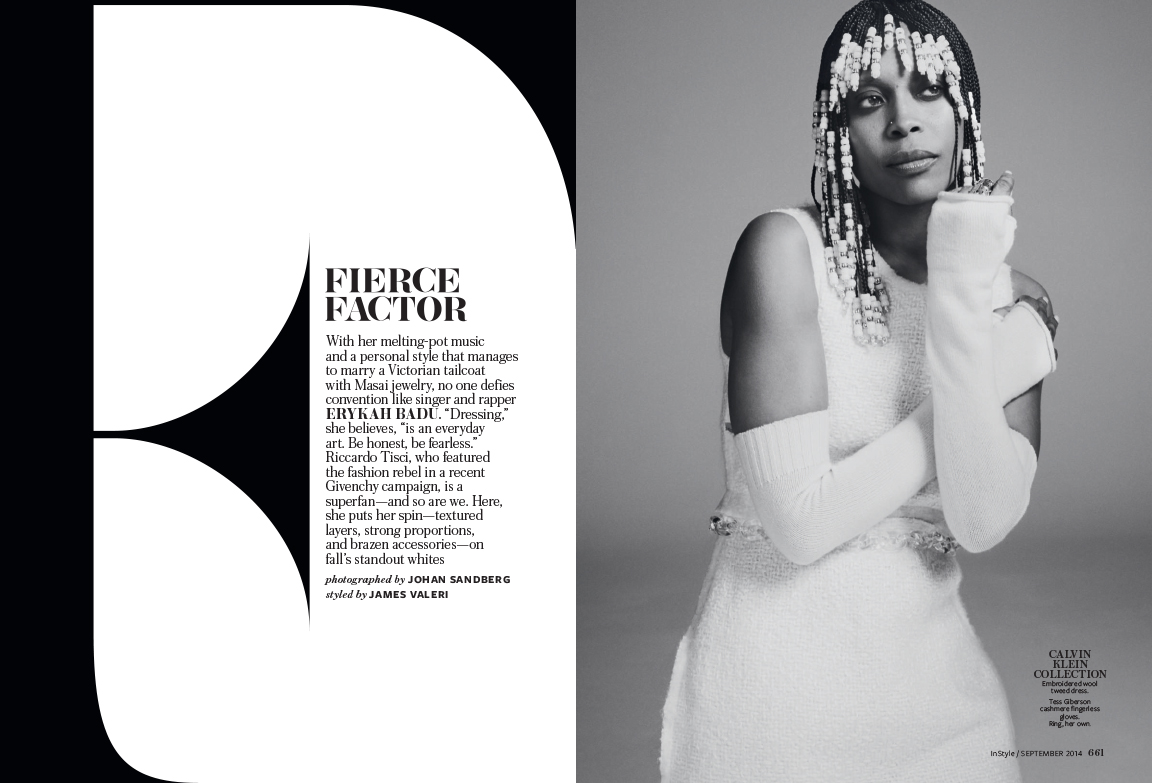 Shooting a Thanksgiving story for InStyle with Ina Garten in her Hamptons kitchen. Major career highlight!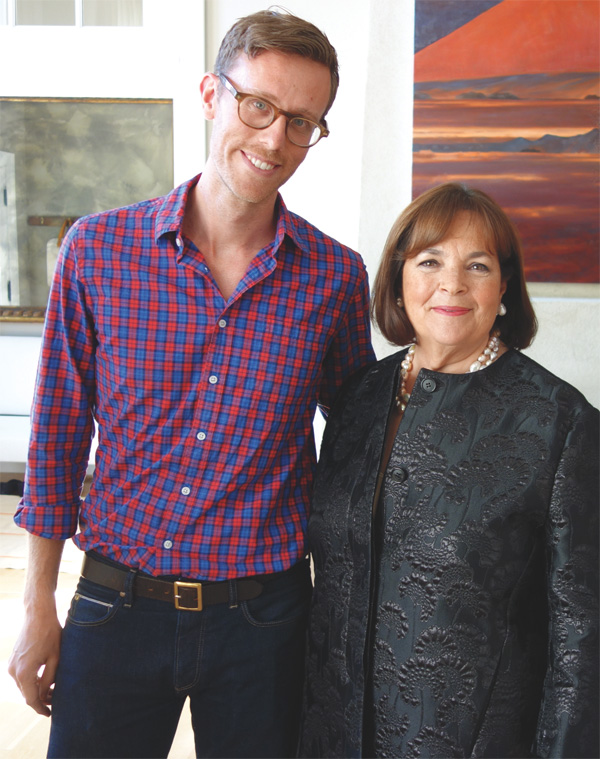 What are some of the qualities you need to be a successful Design Director?
To be successful at any magazine, you have to have a good understanding of the brand you are working for and know who the reader is. You want to work with great collaborators, do work that the reader will love and that you'll be proud of.
Describe some of the challenges associated with managing other creatives. 
Creatives tend to hold their work very closely, it becomes an extension of themselves. So when dealing with other designers and collaborators, you have to be mindful of your comments and the way you direct your thoughts. Convincing someone that the first idea isn't always the best can be a challenge. However, I try to be decisive and direct from the beginning, guiding others into a direction that is both aesthetically pleasing and makes editorial sense. But, it's best to always have one (or three) backup plans.
Highlight key lessons you have taken from each different publication you've been involved with.
People Magazine:  This was design boot camp, right out of college and I learned a lot.   Primarily, to be a fast, organized designer who can make decisions quickly.
Entertainment Weekly: Each week here presented a blank canvas to do beautiful work with few limitations. I discovered a love of typography and realized how to bring energy and life to the page.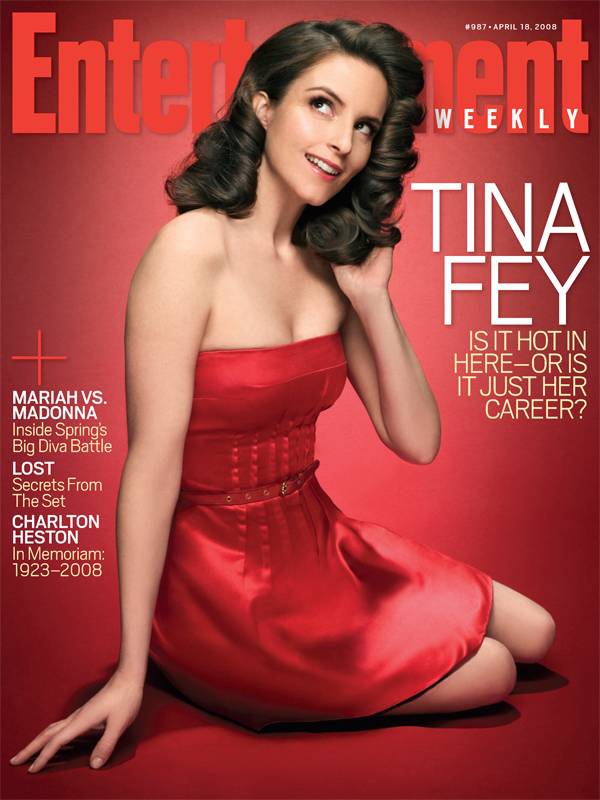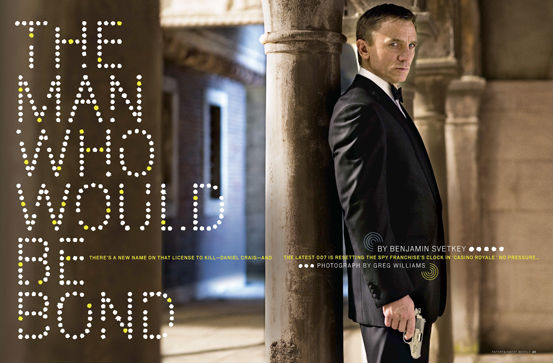 Italian Vanity Fair: I learned how to lead a large team and redesign a brand from top to bottom. I also learned a lot about fashion. Working at VF was like going to fashion school and Milan was the perfect classroom.  Oh, and did I mention I learned Italian?
InStyle: After working at a weekly for nine years, the switch to a monthly publication has been fantastic.  I love having time to really conceive a story and add that extra layer of polish to the design.
Describe the design vernacular at InStyle. 
InStyle has a clean, modern, and chic design style. We use a lot of high contrast, serif-type faces and pair them with bold and exciting photography. In the front of the book, we try to bring clarity to the design so that the service is organized and easy to navigate for our reader.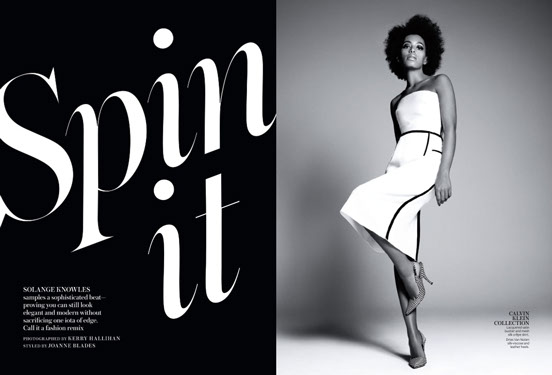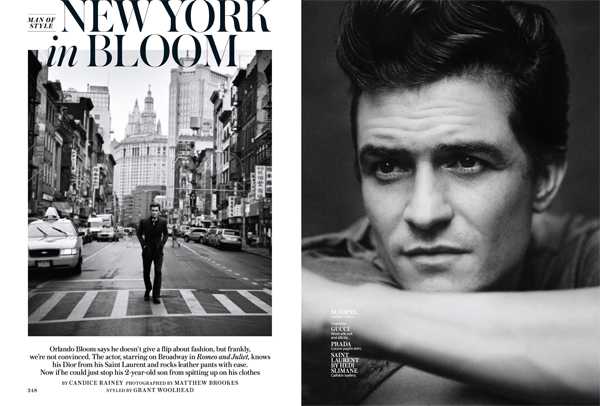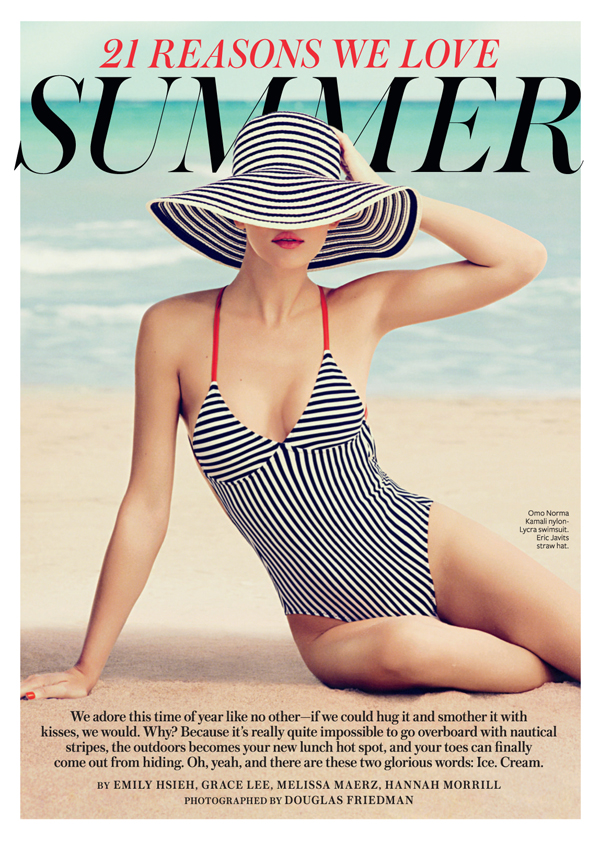 Tell us about a project where you really pushed the boundaries of design.
Lately, I've been experimenting a lot with shooting and editing behind the scenes video for InStyle.com and our digital properties. It's been fun taking the design vernacular of InStyle and translate it into motion graphics. Art directing the shoots and videos really brings it full circle for me, giving the reader more insight into the mood and feeling behind a shoot.
What has been the most controversial project you've been involved in?
When I was in Italy we had to organize a cover shoot with an author who was under police protection because he was a mob target. Needless to say, it was a very secretive shoot.
Who have been some of your most significant mentors? 
I've been lucky to have some great mentors in my career who have really helped me along the way. InStyle's Creative Director Rina Stone was an amazing mentor to me in the beginning of my career at People Magazine and continues to be at InStyle. She has a great design aesthetic and sense of style. She is a model for ease under pressure and has taught me so much about leading a team in a decisive and confident manner. Another mentor and partner in crime was my Vice-Editor and Fashion Director at Italian Vanity Fair, Cristina Lucchini. She held my hand as I jumped into the world of Italian fashion and provided humor and grace to any situation. She taught me how to not balk at the impossible and face any challenge head on. Plus, she provided me countless stories that still make me laugh to this day.
What frustrates you about the design process? 
I hate to see anyone chase a trend too closely. Trends come and go, and by the time you can copy them, they usually already seem outdated.
Your work has received widespread industry recognition. Which accolade/honor are you most proud of and why?
I'm currently the president of the Society of Publication Designers. It is the professional organization for creative talent in editorial design. It's been a huge honor to lead this organization into its 50th anniversary and work with a board of directors that is filled with some of the best creatives in the industry.
What advice would you offer young designers looking to make their mark on the industry?
Talent will get your foot in the door but hard work will take you to the next level. Set goals for where you want to be in your career and keep your eye on the prize. Also, It's important to develop your own style and design aesthetic but always be willing to learn from fellow art directors and editors.