Tell us about your background in the advertising world. How did your career begin and what does your current role as ECD at Saatchi & Saatchi NZ broadly entail?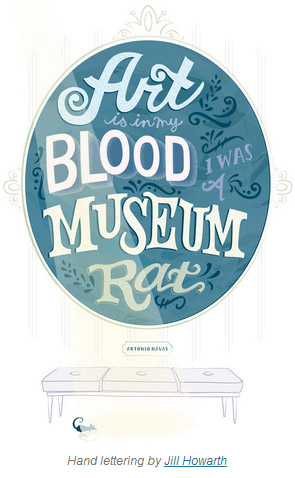 Art is in my blood, I was a museum rat, my dad and I basically lived in museums. I always remember the first time Bosch came into my life, I was horrified at age 6 to see those creatures in pain, naked people being eaten by strange creatures, his fantastic imagery made my right side of the brain curious and wondered how can something like that came from someone's mind. I want to do that, I said to myself.
I started my career in New York City working for Ogilvy and Mather, they were still on Madison Ave when I started, and Parry Merkley and Gordon Bowen both said to me "I want you to help us with this campaign we are doing for American Express, it is a huge success and we think is going to keep us busy". So within a week of starting out I am standing in Annie Leibovitz studio going through hundreds of rolls of film. I knew then that I was a lucky kid and that New York City was going to treat me well.
As an ECD now I always look back at the beginning, and I always remember Parry and what he taught me, his humility and his amazing sense of style and love for the arts. It is a balance between my immense desire to apply my design aesthetics and a tone of voice to everything that happens on a daily basis at Saatchi & Saatchi and the ever-constant flow of knowledge and inspiration that I get from my team, I am just a student. And I am thankful for that.
Your recent campaign for Tui beer has been a smash hit with more than 5 million hits on YouTube. Tell us how the idea came about. 
As part of the "Always Something Brewing Campaign" Gus and Corey, the creatives responsible for the campaign, did something unimaginable, they sold an idea based purely on every man's desire…. to have a home plumbed only with beer. An idea potentially riddled with problems and logistics. They never gave up and the idea became a reality. And that is the Saatchi & Saatchi spirit that I love. And of course a very brave and spirited client who said yes to it.
Other great campaigns coming from Saatchi NZ recently include the Toyota Corolla cat commercial, as well as campaigns for NZ Army and NZ Telecom. What were some of the key insights, which led to the creative ideas behind these ads?
I don't know if I like talking about insights, I don't particularly like the word. But I do like the word "sagaz" we use it a lot in Spanish. (I'll try using it in a sentence) I guess is how we at Saatchi & Saatchi deal with our clients' problems and we come up with the sagacious solutions for them. It is a word that sometimes is reserved for people like Jason Bourne or Tintin.
You have produced incredibly memorable work for some of the world's most famous brands, but which campaign are you most proud of and why?
That is a hard one, because so many are so close to my heart. But one that stands out is a small campaign that I did for a group in San Francisco called In Defense of Animals. They had heard I'd done things for other animal rights organizations and they called to ask if I was willing to help them with a big issue. The United States Air Force had 500 aging chimpanzees that were no longer needed for their experiments. And they were going to be given to Fred Coulston an evil toxicologist and a master at vivisection. Fred wanted to use them for more research including HIV research. Our job was to prevent the chimps from going to him; they deserved a better life after listening to deafening jet engines and zero gravity space flights during their lives. Luckily Jane Goodall got involved and we got her help, and the issue attracted national attention.
How does the creative work coming out of New Zealand compare to other markets?
I think the freshest work right now is coming out of here, clients are braver and there is so little inhibition here, great directors and photographers willing to do it all, whatever it takes.
What things have you done to inspire your creative team at Saatchi & Saatchi NZ?
When I first arrived I convinced Nicky our CEO to allow me to open a Gallery, a space of inspiration, for art, talks and just a place to be different from everything around. I always encourage the creatives to be on the lookout for all that is interesting, I don't like to micromanage people, I like to give people responsibility and make them feel that they are in control of their lives.
What's one of the most a) gratifying and b)  bizarre experiences you've had in your career?
I had the pleasure of working with Richard Avedon months before he died, we did a campaign for Hewlett Packard, he showed me around his house, and we talked about art and music. It was a magical day in April, it started to snow, and he helped me hail a cab, not an easy task. Taxis just seemed to pass by ignoring us, I used the time while we waited to talk to him about his wife, he said he missed her terribly, and that he was listening to Frank Sinatra, because it reminded him of her. We talked about Robert Frank and the last thing I heard him say just before I got into the cab was, "I think Robert hates me" and I say to him "that is impossible, how can anybody hate you Richard" and he said "please call me Dick". I got into the cab with the biggest smile ever; I can call one of my greatest heroes "Dick". I was in heaven.
How important is it for creative leaders to nurture young talent and who have been some of your most significant mentors.
I have talked about Parry Merkley, but along the path they were many people who believed in me and helped me get here. Steve Hayden, who I was lucky enough to sit right next to for a few years at Ogilvy, has it all, charm, a sense of humor and a bigger than life presence. He is the biggest gentleman in advertising.
You masterminded one of the most watched clips ever on YouTube – the Waka Waka video, made to promote the Soccer World Cup.  What is the secret to making highly watchable, shareable ads?
As far as a magic bullet for YouTube there is none, what becomes a hit can't be predicted or created, so you start with something provocative, something that makes your hips move, something that makes you cry, something that makes you angry or something that makes you want to change the world (Kony) and you hope that what you think meets those requirements and hope the world at that particular time thinks like you.