What have been your respective career journeys so far?
CR: I came to DK as an intern during my senior year of college, and upon completion of my program, was excited to be hired as a Junior Creative.  After gaining some great experience, I decided there would never be a better for me time to pursue my MFA. It wasn't easy to leave the DK team… Well, I guess I didn't leave, entirely. During my grad studies at Cranbrook, I freelanced frequently for DK, and in the summer in between my two years, I returned to Chicago as full-time staff. When I completed my MFA in Design, I came back without hesitation. I've been here ever since, just in an evolving capacity.
MM: I began my career in 1994 working the night shift at the PennySaver in Grapevine, TX. My job was to layout 40-50 ads a night. We were always jockeying to not get the local Chinese restaurant menu, which required 4pt type and half a day to typeset. Everything after that has been gravy.
How is DK different from the competition, specifically with regards to its approach to creativity?
CR: I think our approach is inherently unique, because our history has produced unique circumstances… DK was born from a tradition of craft, as visual artists and filmmakers. We were a boutique design and production company. The evolution into an agency model has created a distinctive creative approach for us… one that marries the process from strategy, to ideation, to production seamlessly. As the actual artists (a group which has grown to include writers, technologists and many others) are always at the table, from the very beginning – so craft has never taken a back seat or been diluted by the rest of the process. The fact that we have this diverse group of talents, all collaborating from the start, has also created a powerful creative culture that challenges us all to push beyond expectations, and to think bravely. Because of this, we've been able to continue a legacy of innovation, now in entirely new areas.
MM: Well we always tried to look at assignments from new and unexpected points of view. That in itself probably doesn't make us unique. However, we've evolved from a deep love and understanding for the craft of what we make. All of us have a tradition we've mastered at some level – Design, Writing, Filmmaking, Programming, etc. We've all come here as misfits and mischief-makers in other fields. That common cause makes for powerful motivation to not stand for the status quo and to change the conversation.
What have been some of the biggest eye-opening moments of your career?
CR: When we began to operate as an agency, working directly with clients, it was eye opening to see how well we could operate in that capacity, right off the bat. Back in the first days, we could have had doubts that we could enter a space with specialized agencies and compete in their game, at or above their level. But rather than hesitate, we embraced our cavalier attitude, trusting in our abilities and our people. The trust paid off. Our first direct-to-client campaign won a Gold Effie, and we were off to a great start, expanding into areas like experience design, social and creative technology. We've had that same cavalier attitude the whole time.
MM: In no particular order: Shooting guns with Cajuns at a boat ramp somewhere in Louisiana. Camping with a motorcyclist vagabond in the forests of Turkey. Watching a dead piano transform into a spirited musical soul. Getting paid to drink beer at noon in a bar.
What have been some of the 'stand-out' creative campaigns of recent times?
CR:I really liked the interactive Bob Dylan video, enough to share it with people. And that's saying a lot for someone not personally involved in social media – I sent it via email!  This is a tough question for me, though. I am a new Dad and the work we do at DK keeps me occupied to the extent that I don't experience a good amount of advertising aside from what I see out and about. I'm sure that our peers in the industry are doing great things.
MM: To be honest, I loathe this question. Though I do often ask it when interviewing folks. So I guess turnabout is fair play. Turning advertising into product like Nike Fuelband is transformative and has changed the type of conversation we are having about how brands should act and what authentic engagement really means.
Tell us about the first time you successfully sold an idea to a client.
CR: The first idea I "sold" to a client was as an intern (I say "sold" because I wasn't the creative director actually pitching it). It was a beer commercial I concepted and storyboarded. I had this idea that I we could make a great beer ad with no beer in it – where all of the qualities of the icy beverage where hinted at subtly through other visual cues throughout a 30 second story. The agency bought the concept, with the stipulation that people in it should be holding beer. Heh. Shooting that first spot was simultaneously a surreal experience and a reality check.
MM: Funny enough, I can't really remember. Maybe when I drew a fishing boat for my English teacher in 9th grade and she gave me $20. I thought was pretty awesome.
Which campaigns from your portfolio of work have received the most attention?
CR: As a collection, our "True Blood" work for HBO is right up there, starting with the main title for the show, and following with multiple seasons of marketing. Those projects were a lot of fun.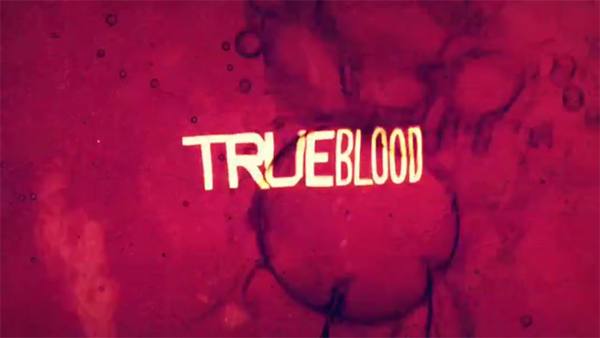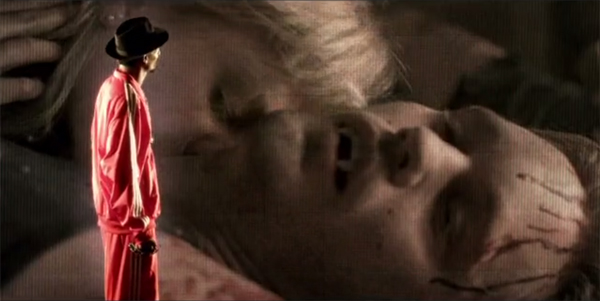 MM: We are probably most often recognized for our title work for "Six Feet Under", "Dexter", and "True Blood".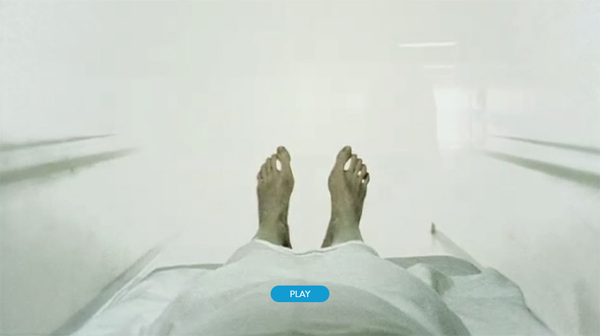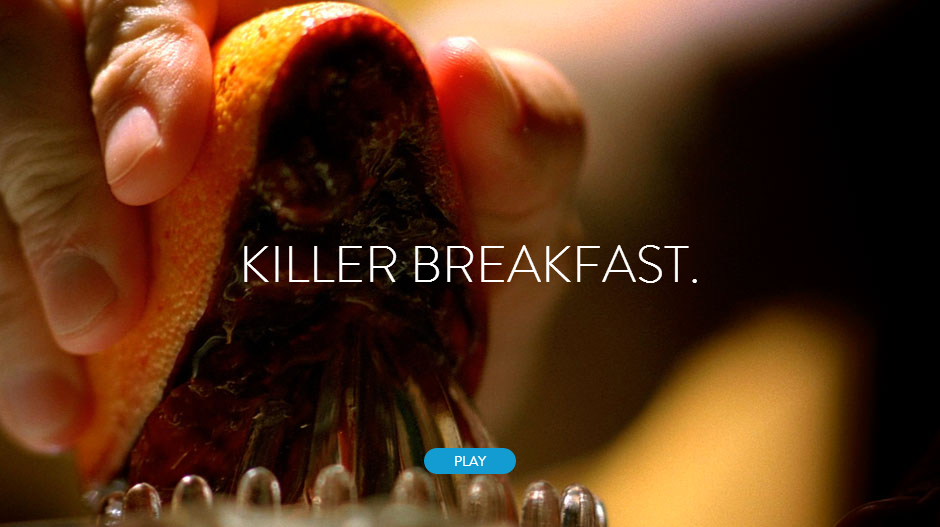 Who or what has put you most outside your comfort zone?
CR: Here's a great thing about DK. After more than ten years here, nearly every day has been different. There are constantly new challenges, especially at a company that has evolved so dramatically. I think that, in large part, the diversity of experiences has made the area outside of my "comfort zone" the most appealing. Not knowing something doesn't create discomfort – It actually creates excitement. It's the reason I'm excited to come in each day.
MM: It's cliché, I know, but kids and animals are completely unpredictable. Grabbing strangers on the street for interviews isn't my strong suit either.
What do you a) love and b) despise about the ad industry?
CR: A ) I love that this profession allows me to do things I love to do, with incredible people. B) I wouldn't say I despise anything, per se. The notion of the ad industry at large is not typically something I think about enough to have specific issue with.
MM: a. I love the constant learning and idea generation. When you start on a job almost anything seems possible.
b. The general lack of courage to take risks.
Which campaigns have given you the greatest adrenaline rush to work on?
CR: I recently worked with the team on a major network campaign that had us traveling to all sorts of interesting places in Washington State. From a ranch where we shot running horses from the back of bouncing pickup trucks, to a working shipyard where we got showered in sparks. It is exciting to get out of the agency setting and get dirty with a collaborative team of brave, talented folks. Of course, there's a kind of adrenaline rush that comes with tackling a creative campaign, in the concept phase, but I always appreciate the kind that comes with fresh air.
MM: Probably the "True Blood" main titles because we purposely didn't have a plan and shot what we came across. Also working on the Dodge Journey campaign with Wieden+Kennedy. Making a live digital experience happen was completely rewarding when you discover there is an audience participating in real time.
What advice would you offer young creatives looking to make a name for themselves in the industry?
CR: I understand the intent of the question, but I think it's worth saying that "making a name for ones self" is perhaps not the best form of motivation. Young creatives can tend to approach their entry into the creative workforce with that notion at the center. "How do I become known" can supersede the better question: "how can I learn to make great work." It's putting the cart before the horse.
That said, some basic, high-level truths always apply: Work incredibly hard, and treat others how you want to be treated. Those are two of the three variables… The ones that people can fully control. Those that do both tend to do well. The third variable is talent. I believe you can succeed with the first two, or really excel with all three – but talent without the hard work and good attitude doesn't work out very often.
MM: Stop. First make sure you are doing what you truly love. The hours and sacrifice won't be worth it, if you're after recognition or reward. The only success should be the act of making things that connect with people.