Tell us about your career path to date.  In your current role as Global Chief Creative Officer for Razorfish, what are your main responsibilities and how is the creative team structured?
I began my career as a graphic designer in a design consultancy. In was 1996 and the advantage for me was my secret weapon, my superpower – a total of about 28 hours of using an Apple Macintosh, Director, Quark X-press and a bit of Photoshop. I was the 'future' as far as they were concerned and I spent my time between photo shoots and searching through photographic libraries creating screen savers (remember those?) for our clients…something no one else knew how to do. This transition to the digital formats and media available from a predominantly ideas and print based world was to prove to be a fortuitous and rewarding experience leading to my next career move and adventure – with the founding partners of AKQA where I joined as employee no. 6 and stayed for nearly 15 years. Here I helped grow that business, the brand, build the team, creative capabilities and work with a lot of top 100 brands rising through the numerous ranks from Art Director to Chief Creative Officer for Europe. From here I made a move to Razorfish in 2011 as Chief Creative Officer for the International business before most recently accepting the Global CCO role at Razorfish in early 2012.
The responsibilities in my role today are to set the standard for our work with the key leaders in the business and to then maintain that world class standard and best practise. I have a role to play across the key areas of the agency, the product, the profile of the agency, the positioning of the agency and what we stand for in the market place, the people we have and talent in the team which altogether ultimately affects our performance and what we achieve – everything from client success to awards won.
What key differences have you made to the agency since taking up creative leadership in 2011?
I believe that every successful, high performing team and business anywhere on the planet requires two fundamental principles in place: 1. The highest standards and 2. The sharpest talent. This is no different for Razorfish. With this in mind, my focus has been unifying the teams across the network with a philosophy and approach that sets a standard and an ambitious benchmark that we can strive towards. I have been working to retain, shape and attract world class talent across the network to ensure we have the strongest creative leadership and as a self-confessed 'do-er' I've been busy working with teams on key client projects: growing existing business opportunities as well as pitching new business and growing our client base.
How 'hands on' do you like to be with the creative process?
It's perhaps unusual that in my current role, there is a significant proportion of time spent where I essentially work for my team, the ECD's around the network – which I'm very comfortable with. I provide a service to them which ensures that a senior role like mine does not become redundant or nothing more than elaborate PR…the roles are fundamentally reversed from how people might imagine. With this I am as hands on as is possible and plausible in any given project timeline based on my expertise or experience.
What is your creative philosophy?
In my view the most interesting, fulfilling, rewarding work from brands (created by agencies) has three essential characteristics or DNA that enable its success.
1.  Persuasion Participation.
Give the intended audience something to do, use, share, be part of, take part in, contribute, experience. Less saying, more doing.
2. Exclusivity
Give the intended audience something they could never imagine getting from anyone else. Play a unique and meaningful role in their lives.
3. Authenticity.
Give the intended audience something true to the brands promise and true the audience's needs. They can smell the bullshit a mile away – so get real.
You are one of the world's most awarded digital creatives.  What has been your proudest win to date?
A D&AD pencil is still the hardest award to win in my eyes. I've been in some incredibly tough D&AD jury sessions as a judge – so those wins for me still stand out. Notably, they are the only awards I have ever bothered to take home from the agency to live on a shelf in my house. Most recently I was really proud of the Razorfish team for winning recognition from Contagious magazine at their inaugural 'Most Contagious' event where our work for Audi City (the world's first truly digital dealership) was judged to be the best retail experience. From the smart people at Contagious, the most insightful observers and commentators in our business, this was a true honour.
Tell us about some of the smartest campaigns Razorfish has produced under your direction this year.
Bing – Bing it On
The Duelling search engines: Bing v Google
Bing does. Bing helps you do. Its about actions not words. So we knew that given the search engine game is led by Google (and then everyone else languishing out the back) Bing faced an enormous challenge of growing market share and increasing overall perception of their search tools in the category. So, instead of talking a good game, we suggested that Bing did the unthinkable – take Google head on – to prove, in a side-by–side comparison, that more people actually prefer Bing. What could possibly go wrong?
Our campaign began with films and content that ran on all of Bing's social channels to drive the eyeballs and present the opportunity to take part. 'Taking part' was where our idea really came to life, a lighthearted jab at the market leading giant, Google, by showcasing the strengths of Bing in a side-by-side, 'taste test' of tech. We simply directed users to the bingiton.com experience where they could see for themselves which search engine they preferred in a 5-round search off.
Over 20 million people took to the Bing it On Challenge at bingiton.com and we learned they preferred Bing nearly 2-to-1 in comparison to Google. So there we have it, what could possibly have gone wrong?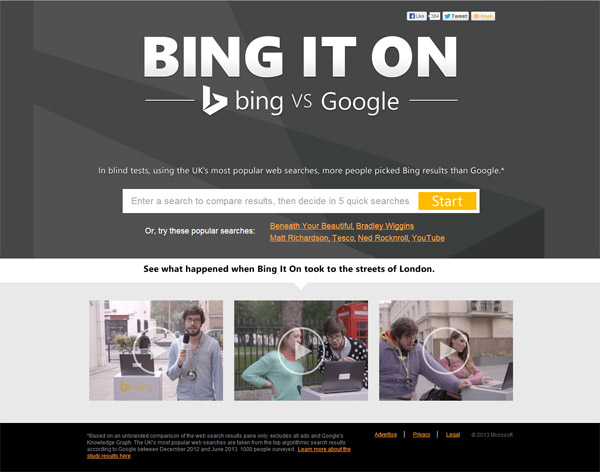 Smart Car – PoopTweet
Acting in real-time and being part of the conversation is an increasing opportunity for smaller brands to punch well above their weight – and in the US, brands don't come any smaller than Smart. The problem with being small is that people often presume that the product isn't safe.
So when we found that people not only presumed it wasn't safe, but the most presumptuous were prepared to profess the flaws to the world from any social platform – especially Twitter – we acted fast. We took part in the conversation and published amusing content and stories that proved our point, presented 'safety' like never before and answered our naysayers head on with the (entertaining) facts. The result: Smart wins.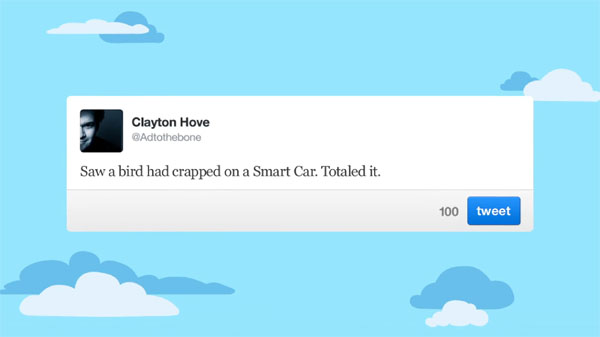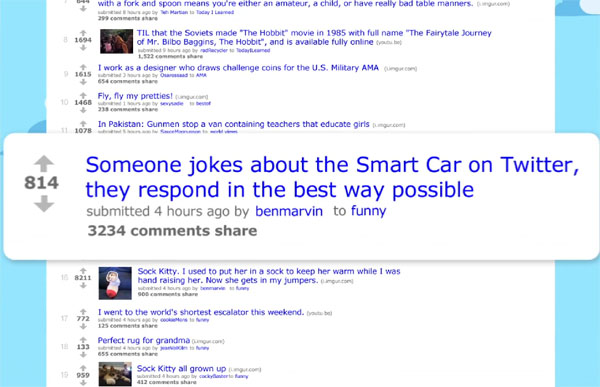 As an ongoing partner with Smart Car we were given no formal brief that would in turn allow us to say that this was a success or otherwise – no truly predictable outcome could be envisaged but when the numbers of engaged fans, subsequent searches for the product and positive messages surrounding the brand increased dramatically together with Twitter defining our work as 'best in class', we could be happy we had made a difference and brought a real-time, social success to the smallest car in America.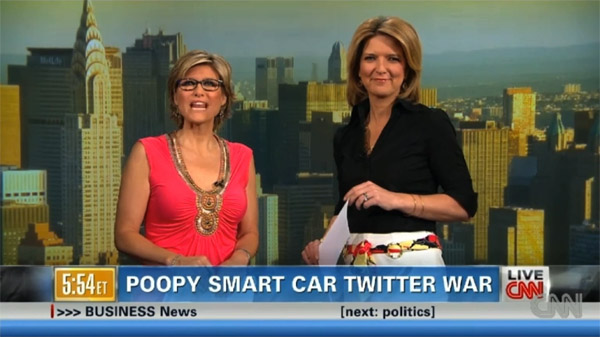 Audi – Audi City
The worlds first digital dealership Vorsprung Durch Technik (VDT) translates as – to leap forward and progress through technology – a promise that we aim to always bring to the solutions we provide for our client.
The problem that Razorfish and a number of Audi partners were asked to consider was how can VDT be applied to a dilemma of real estate and realty in urban environments which are becoming a growing cost forcing sales environments to decrease in size, when conversely automotive manufacturers such as Audi have never had so much product to sell – over 42,000 basic model variants across their entire range. The innovative response – the first truly Digital Dealership. A retail environment that would have no real cars, yet every option available.
Visitors to this unique showroom experience we helped create were able to view every product and model from Audi like never before. They can select a vehicle and trim level before working through the millions of possible combinations – from colour to wheels to interior stitching, all rendered in real time – and all factory updates regarding pricing and availability included – then shown at a 1:1 life size scale on incredible high–res powerwall displays.
Beyond being a campaign, we were part of a new beginning for automotive retail with the Audi City showroom configuration planned for over 20 flagships dealers all over the world.
To progress and leap forward through technology? We think so – this format grew sales over the old format dealership in the same location by 70% bringing "Vorsprung Durch Technik" not only to the brand experience but to the business performance.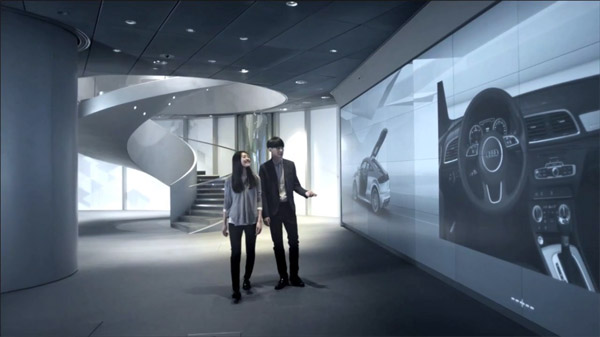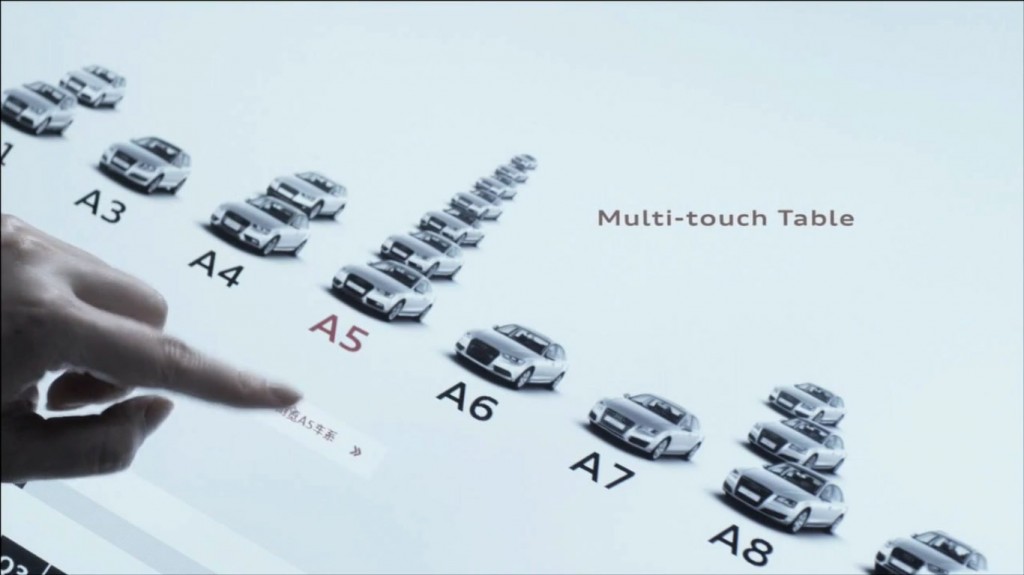 What things frustrate you about the advertising industry?
Worryingly, the word 'advertising'. Don't get me wrong, I have nothing against those letters in that particular order but more concerning for me is the definition that people attach to the word and specifically the lack of acknowledgement of what is or can be considered 'advertising' today. The interpretation by the industry of what it (advertising) is and what it can achieve as the role of technology increases is often remarkably out of synch with what the audience need or desire. This can prove difficult and frustrating when in pursuit of innovation and capitalising on what hasn't been done before when a large part of the industry continue to rely on what has been done again and again (and allegedly worked) as a benchmark for success.
Who have you had the most fascinating creative conversation with recently?
I recently met with Mark Earls, the author of the book, "Herd". He is a leading thinker on the topic of brands, marketing and customer behaviour and what is clear is that the consideration of behavioural economics and why we are motivated to do what we do as humans is a fascinating input to the process of connecting brands to consumers. Most notably was his point that advertising has in fact historically always been at a disadvantage and destined in the most part to fail at changing people's attitudes towards brands in order to change consumer's behaviour. Why? Well, as humans it appears that we operate in exactly the opposite way…we can only consider a change in attitude after a change in behaviour – consequently brands should consider more enabling people to do and behave in a certain way by giving them something to participate in or use, or share or experience…and then the change in attitude will follow. Less persuasion and more participation – sounds familiar right?
What has been your most controversial creative idea and how was it received by the client?
It involved a honey badger – the hardest, most ruthless, vicious animal on the planet – (Don't believe me? Search for it on Bing) and a certain Japanese manufacturer's brand new camera product.
The client was polite, but needless to say it never happened. Another one involved a call centre full of the most beautiful supermodels you could imagine – we will leave that one there.
Do you have any advice for young creatives looking to make a name for themselves in the advertising industry?
Work hard, have a superpower (something no-one else can do), and be nice to people.