How did you become Art Director at Leo Burnett and what was your professional background in the lead up to this role?
I started my career at McCann, then joined Andrea Stillacci's team at JWT (current CEO of Herezie). After two years, Andrea asked me to follow him to Grey Paris, where I became deputy creative director. It was an incredible learning curve and I thank him very much for the experience.
I then felt the need to reform a team with my current copywriter, Hadi Hassan Helou, to get my hands dirty again. It was at this time that I joined Leo Burnett France, and have been there almost 4 years now. This is a remarkable agency, as are the people who work here.
You have won many international awards including a silver lion at Cannes for Aquafresh and silver at the New York festival for Le Trèfle – Emma . Tell us about these campaigns and explain why you think the creative idea behind each ad impressed the judges.
Both campaigns have one thing in common: usually, advertising for toilet paper and toothbrushes is rarely creative. So it was somewhat a challenge to sell a great idea with a difficult client, but also a great opportunity to surprise them.
The Aquafresh campaign was based on the flexibility of the toothbrush. I think the jury were impressed by the simplicity of these portraits of ordinary men, and the obvious creative translation of the USP. I think the awards were given to invite the client to stay bold in their choice of creation.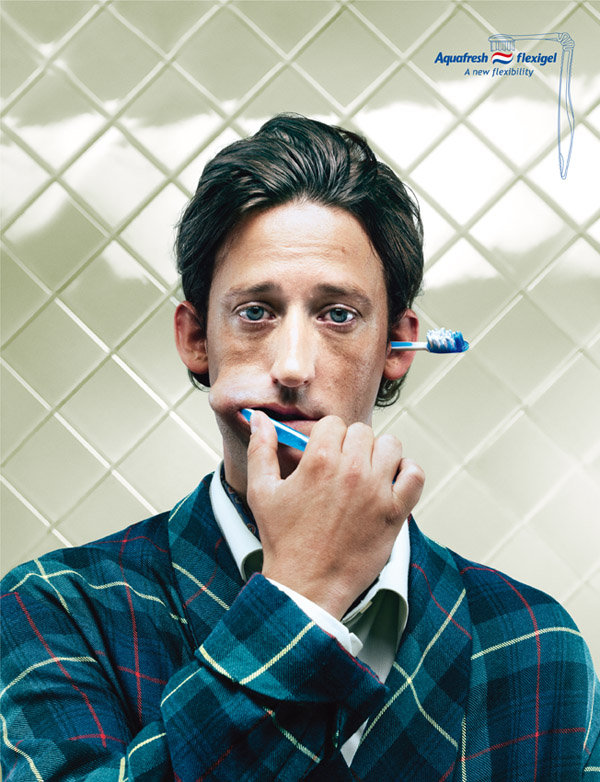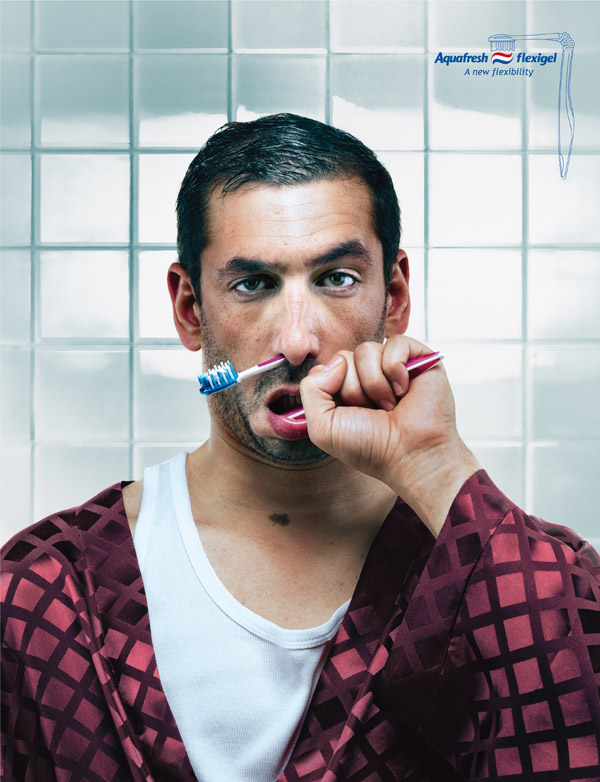 Emma is a campaign that speaks to people. It lightly raises a debate: the death of paper with the advent of digital. It may have pleased the jury because this campaign came out at the right time, and probably made them smile.
How important is humour in successful advertising and what is the funniest ad you've ever seen?
Rules change every day in communication. People are becoming more savvy and active on social networks. They express themselves and loudly proclaim what they think. They hate imposed advertisements. The best way for brands to communicate today is to ensure that people are talking about their brand, voluntarily and positively, on social networks. It is not an easy task.That's why the humor is a remarkable weapon. It allows advertisers to make significant savings on the purchase of space…
How does Leo Burnett differ from other agencies you have worked at?
Leo Burnett's philosophy is "Humankind". This is exciting. It forces us to review our advertising reflexes through a prism: the important thing is not what the advertiser wants to say, but what he wants people to hear.
The whole philosophy is based on people and the experiences that you want them to live.
Tell us about a recent campaign you feel particularly proud of.
I'm proud of the projects that have a real positive impact on people. The campaign I'm most proud of at the moment is Emma. Having said that, I also confess to feeling a little pride (more self-centered) about the Louboutin project released last year. This project, entirely designed and produced with photographer Peter Lippmann, has allowed us to create ads reduced to their simplest art direction, without logo or signature. Just this iconic red sole which revisits painted masterpieces as a tribute to femininity. A project in its purest form: the feeling.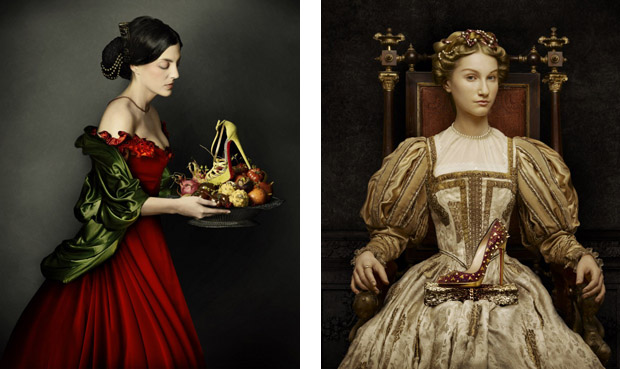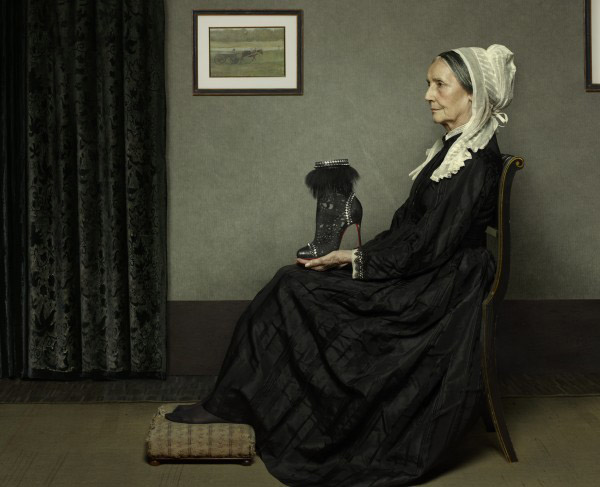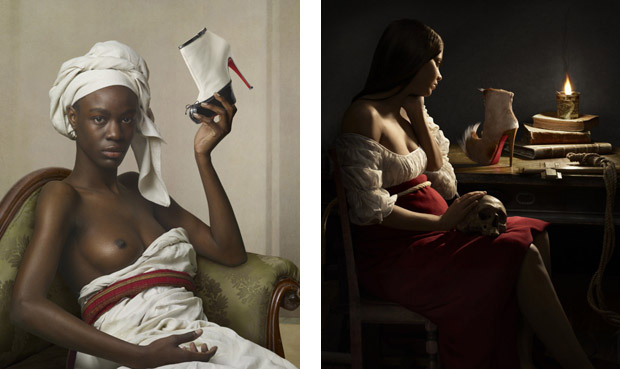 How do you typically approach a new brief?
The best way is to approach each new brief "untypically". The hardest thing to do is to find something simple and involving that has not already been said. I spend a lot of time looking at the best things that have already been done on the subject. Then I roll up my sleeves and try to do my best. Those new to my work are often moved, amused, surprised or even shocked. For me, a job is not valid unless it appeals to the emotions.
For you personally, is creativity about spontaneous inspiration or a structured process?
It can never be only the one or the other. The role of a creative today is not only to understand the issues of his creation, but above all to sublimate his work by his convictions. I have the feeling of a job well done when instinct and sensitivity are at the service of an indisputable insight, provided by a legitimate advertiser.
Which project has had the biggest impact on you?
A film struck me a few years ago. I thought it was sensitive, funny, surprising and full of insights. It's a German film made for Epuron by the agency Nordpol + Hamburg.

But it is hard to pay tribute to a single project when so much good work wakes you up every morning as you try to create something new, beautiful and inspiring too. I am an absolute fan of Del Campo Saatchi & Saatchi and Droga5 (in different registers but both are very inspiring.)
What advice would you offer aspiring Art Directors and in your own career, who gave you your most valuable piece of advice?
Leo Burnett once gave this advice:..  "When you reach for the stars you may not quite get one, but you won't come up with a handful of mud either." This is as important today as ever.
Are clients more demanding than they used to be?
Certainly. However, I also think I should stay far more demanding with myself than a client could ever afford to be.