How did you come to form your creative partnership?
We've been working together since our university days. At that point, everyone wanted to become a creative but as they began to analyze the Peruvian market they noticed that creative jobs were really undervalued: long hours of work and a little pay. So everyone quickly switched to become an account manager.
We were the only ones left because we really like creativity, so we decided to explore not just the Peruvian advertising industry, but also the best agencies around the world; all the creative work coming from Amsterdam, London, NY, Singapore, etc. We could touch all the iconic brands if we worked in those markets. So, why not just give it our best shot and try?
What influence has your Peruvian background had on your career?
If you come from a place like Peru you really have to make your own opportunities. You have great examples of creativity in our country; not necessarily in advertising but in life. People really need to overcome problems with a limited budget or sometimes with none. That in a way makes you more proactive, so you don't have to wait for someone to solve your problems. If you use the same philosophy for brands and their communication problems, it will work, so you are somehow already aware of this and most importantly you are used to solving problems.
You currently work at French hot shop Fred & Farid, creating global work for the iconic Orangina brand.  Tell us about some of the recent work you have masterminded for this client.
We recently launched the Orangina "Statistics Campaign" that had a great response.
Orangina is known for being the soda that contains real orange pulp, making it a really special drink and at the same time more natural than the competitors. From, this particular fact is where the concept "Stay Alive. Drink Orangina" comes from. We then basically featured harmful events that occur to those who don't drink Orangina. From being hit by a human cannonball to being pooed on by a wicked pigeon. The campaign showcased these events with the characteristically irreverent tone of the brand making it really appealing to the people.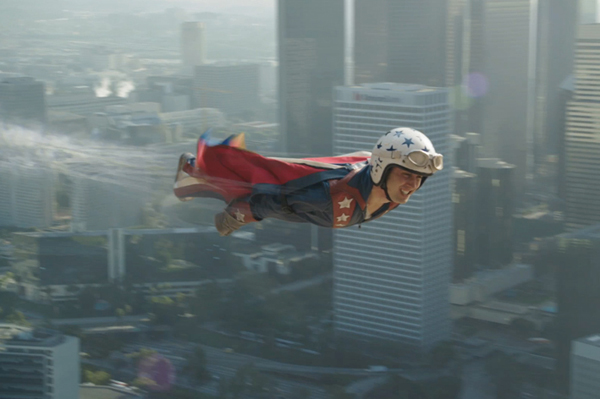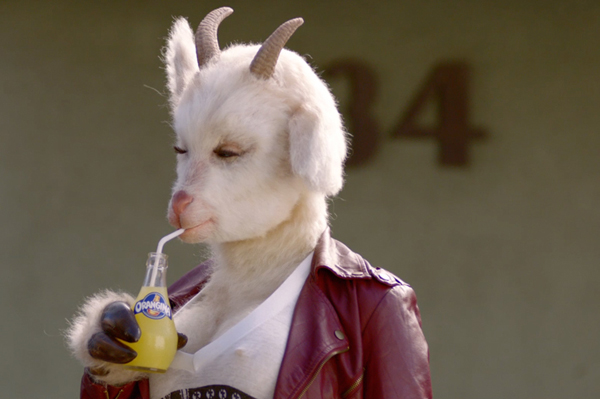 How do you resolve any creative differences?
We don't really have many differences because we actually complement each other really well. One of us is better at one thing and the other is better at another thing, making it really harmonious and trustful. Added to this, we are also really good friends. But if a major difference comes along we might solve it in the virtual field of a good FIFA 14 match.
What's the most interesting thing you've seen or heard lately?
We recently saw the movie "A Serious Man", it's from 2009 but we didn't have the chance to see it before. It's a really great movie that talks about the fact that when you think you have your life solved, there's always something that might pop up, something you can't really predict and that's the nice and scary fact of life.
Tell us about some of the creative rewards and challenges associated with working on an iconic brand such as Mini.
We joined BSUR Amsterdam to work exclusively on MINI and it was one of the nicest experiences we ever had. We were there for three years and it was the first time MINI gave its global business to one agency, so the responsibility was huge.
We learned a lot about this particular brand and all the constraints you have to deal with when you develop global campaigns for a car brand. Car brands have several regulations and even more regulations are added when the campaigns you are working on are global.
You have to consider things in your creative process that you wouldn't even think of when you work in other categories and that makes the process tougher, but the results are much more unique and relevant for the brand's DNA.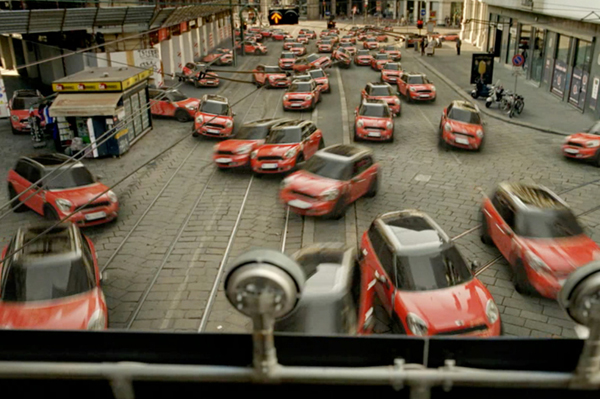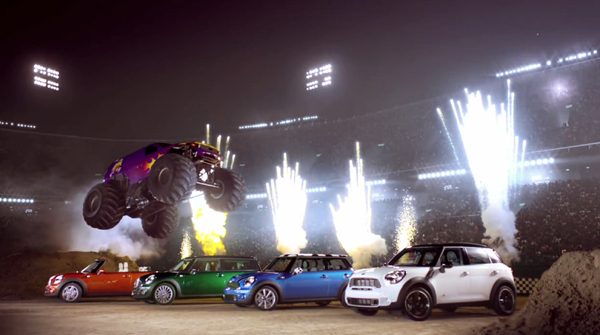 You were the first ever Cannes Future Lions Winners.  Tell us what doors opened for you after this win.
When working in Lima for Saatchi & Saatchi, we got the opportunity to move to Saatchi & Saatchi Singapore straight after winning the first Future Lions competition. It was definitely a career changer, we thought, 'who would be interested in a couple of Peruvians if most of the creative reputation of South America come from places like Brazil or Argentina?' At that time Saatchi Singapore had quite a strong creative reputation internationally – it was a place where inspiring creatives like David Droga and Craig Davis developed an amazing creative culture through the years, so we really wanted to be part of it.
During your time at Wieden+Kennedy Amsterdam, you created global digital work for Coca-Cola.  Which campaign would you select to share with our audience?
We really enjoyed working on the "Magic Coke-bottle", at the time it was the first iPhone App developed for the Coca Cola brand so there was a lot of expectation. The idea was simple; we basically transferred the experience of having a Coke bottle in your hands to the iPhone. By doing this, thousands of people could digitally shake a bottle of Coke or even pop the cap and feel all the refreshment of the product. The app became really successful for the brand.
Tell us about the work you did at the Miami Ad School in Amsterdam.
In our spare time we worked as teachers at the Miami Ad School green house in Amsterdam for almost three years. It was a great way to keep in contact with new talent and new ways of thinking. We made good friends and contributed (with a little help) in the growth of many creative people that are now doing some great work in the best agencies around the globe.
How would you describe the creativity coming out of Amsterdam right now compared to other markets you have worked in?
Amsterdam is one of our favorite places, mainly because there's a mix of cultures, and because there's so much freedom. That's probably why Amsterdam attracts the best talent in the world. If you think of the best agencies in the Netherlands, you will notice they are a mix of different worldwide talents and cultures, which we believe makes the work more simple and interesting.
Paris, in contrast, has a really rich and strong advertising culture, a communicational style in which you need to take some time to adapt to, it's localism opposes to Amsterdam's internationalism making it a really interesting market to learn from.
Singapore on the other hand is a place with a really clean and strong visual culture, where you don't really need words to communicate ideas. It's all about finding a simple communicational visual and taking it to the next level with the art of craft.
All these advertising capitals share the same creative soul that they just happen to express in different ways.
For us it's just about exploring different things, different brands and markets to make us at some point become well-rounded advertising professionals.