At the age of 31, you opened your own agency, F/Nazca, in partnership with Saatchi & Saatchi. Tell us about this decision and the events that led up to this point in your career.
To be very honest, this wasn't planned; in fact, neither was my career. My professional life has been a sequence of events that flow into new events without any effort on my part regarding a clear goal or a project outline. I am guided by instinct and by work philosophy, which makes my decisions much simpler whenever I come to a crossroad and find myself having to decide which path to take: a, b, or z. The F/Nazca partnership was no different. I simply could not see myself working for agencies that promised things that I did not feel right delivering; whether or not it was intended for clients, or other agency employees, who were then my work colleagues. There was a philosophical emptiness within, a total absence of clarity, quality focus, aesthetic commitment, and desire to take risks. Therefore, the only way out was to surround myself with people who were committed to my same way of thinking and to create an agency where I could make my own mistakes as well as get things right. I would know that at least all my mistakes would stem from a genuine desire to do my best, not to grow and make money, but to charm, attract, and make us proud of what we did and still do.
F/Nazca Saatchi & Saatchi is creating some of the hottest work in Brazil right now. Tell us about the agency's ethos and highlight a few campaigns you are most proud of.
I have always believed that an agency should be a company of ideas. To date we have as our main goal the promotion of emotional connections between brands and consumers through original creations, able to move people while keeping it simple – nothing is more obvious than the obvious. I am very proud of having launched ideas that made a dent in people such as "Soul," which changed the markets where our clients perform; with "Cans," which represented milestones; like "Ants," which did the unexpected; like "Pee in the Shower," or something never thought of before like "Barbecue Grill" (Skol).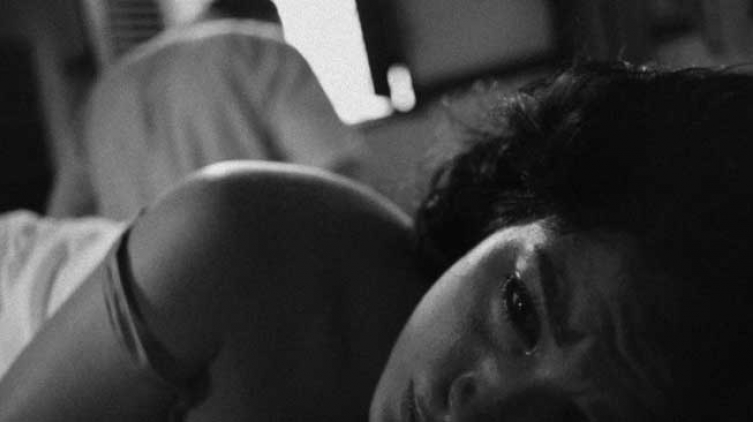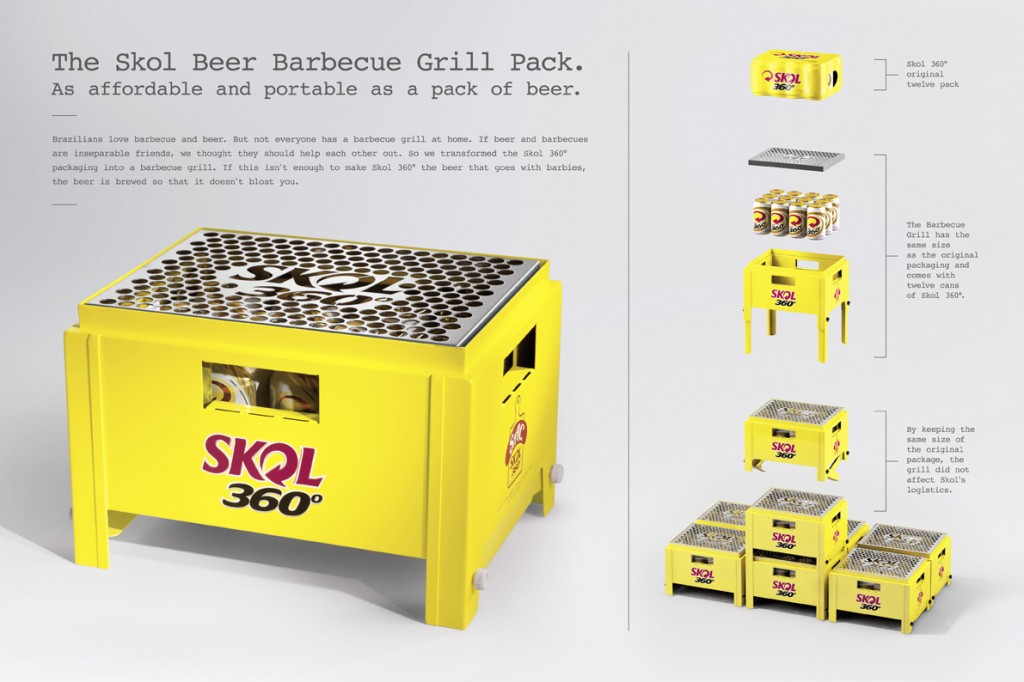 How does the creative talent coming out of Brazil compare to other markets, and what makes the campaigns there uniquely identifiable?
Advertising is a highly valued profession, which stimulates a certain fascination in Brazil. Besides being an activity that pays well, it is also often linked to a form of art (even if I radically disagree with this association). That is why I think we have always attracted many talents here. Young people with a vocation for arts, cinema, design or administration, end up feeling motivated to work in the advertising market, contrary to what happens in other countries where advertising is not as glamourized and salaries are not as high. In addition, Brazil is a country that has a strong creative bias in general, expressed in the way we communicate, relate with people, even the way we relate with our social problems and the rest of the world, having the good humor, the self-criticism and a certain irreverence, as our main characteristics. In a way, I think this personality inevitably gets printed in our work.
What's the greatest change you've seen in advertising since you started out?
Power in the hands of consumers. I believe the way advertisement is regarded today changed completely when consumers took on an active role, sharing, criticizing, or praising a piece of work. Naturally I find it more exciting and promising whenever I am standing with intelligent advertisers, visionaries who understand that this is the key to boosting brands and products within a time frame as short as months, days, even hours. There are, however, those who have become more afraid, who shy away when they realize that consumers are just as powerful and influential, and they start to believe that good communication does not provoke, does not take risks, does not stimulate consumers to collaborate, to take a stand, to challenge. They prefer to play it safe, amorphous, nothingness. Luckily, or due to our way of thinking, at F/Nazca this is a small minority. The majority of our clients came to work with us because they know that the first thing that we will do is make them uneasy with our proposals.
Tell us about some of your most successful client relationships.
I believe the most iconic client in this sense is Skol. When the brand came to us, we had been in the market for only two years – a decision that certainly changed the course of our history.
From then on, Skol went from fourth place within the Brazilian rankings to fourth among beer brands worldwide. It has become the third best-selling beer in the world, selling in the Brazilian market alone.
It was, and still is, challenging to keep up with this client's pace. But 17 years later (15 of which were at the top of the ranking), with over 500 TV commercials and 14 million Facebook fans, it is clear that this is a successful partnership. Best of all – and nothing that we have said here about philosophy and rigor of the quality of our work would make any sense if it weren't so – is that Skol is, by far, our most awarded client.
We have won everything for this client, from a Lion in Cannes, Pencil in D&AD, Advertiser of the Year, Most Admired Brand by Consumers, Most Desired Client among Advertisers in Brazil, you name it. Obviously, awards are not what interest us most. However, they are another eloquent example of proof that we never give up, for whatever reason, in our quest for innovation that refreshes its environment, that truly nudges people's senses, that takes risk the entire time, as if we were restarting again and again. This is so rare: to be able to say that your biggest client is also your most creative client.
What quality do you most a) admire and b) detest in others?
a) Loyalty, authenticity, love for the work
b) Aloofness
What's the hardest lesson you've had to learn in your career?
I can't say if it was the hardest, but it certainly was the one that greatly influences all my behavior and decisions. You should never place yourself in a position larger than your work. Work must set the bar. And only through it you will be able to see – preferably alone, at home, in front of a mirror, perhaps once or twice a year – real greatness.
This may sound disappointing for those who hire the best PRs in the world, but I believe it is comforting for those who love this job and its blood, sweat, and tears.
How true to life is the TV series Mad Men?
Just as true as any other series that can border reality without losing the viewer's attention. But I am a fan just the same. And, at any rate, I am not old enough to attest to veracity based on the time period in which the series is set. Actually, I oftentimes would love if our lives could bear the romanticism (I am not talking only about the sex scenes, ok?) that the men and women live in that story.
Which creative campaigns have been caught on your radar and impressed you lately?
Honda "Hands" from Wieden & Kennedy.
Which words or phrases in advertising are overused?
Insight, big idea, integrated, social, engagement, innovation, brand content, product placement, contents, players, experience, gamification. And research.