What's your background and how did you come to set up your own shop, Standard Time?
My background goes something like this:  Undergrad in business administration and finance. First real job: Warner Bros. in New York City. I think I lasted almost a year, and it was like watching paint dry. I could not believe how boring it was to work on one thing, in one industry.
I used to enter a local competition where I grew up called Design an Ad and thought I might be interested in that. So I enrolled in an advertising class at Parsons, then a few more at School of Visual Arts, and before I knew it I was taking night classes and weekend classes. I got my first job at Chiat/Day in the creative department and from the day I walked in there to interview, I knew that I wanted to start my own shop. So I made some very calculated moves early in my career to try and learn the many facets of the business. I asked to be put on new business pitches, asked to go to client meetings and sponged up every minute of conversation I could from people that I thought were smart. Not to mention I saved my money like crazy. Every time I got a raise or a promotion I never upgraded my lifestyle, I just stuck it in the bank. I wanted to have that story of a truly independent shop that started out of hard work, grit and putting it all on the line.
To this day, it gets me out of bed and I'm still enjoying it. It's not a real job…it's a fun job. We get to learn about other people's businesses and help them evolve, create, innovate and grow. We get to solve problems with solutions that have never existed before. We're constantly learning and growing. So, when the economy nose dived in 2008, I felt like it was my time – I knew I could take advantage of plunging budgets and hoped to snag a few projects from some larger brands that were out looking for a nimble shop. And that's exactly what we did, and exactly what we do today.
Tell us about Standard Time.  What makes you unique?
We're a small agency that works on big brands, and we're set up to do just that.
Everyone here has an area of specialization; we all have a producer inside of us that keeps us innovating and keeps us from not being formulaic.
In this technologically obsessed age, have creatives lost touch with their artistic side?
I don't think so, there are such amazing technologies out there that make sharing your artistic side easier than it ever has been. Tumblr, Instagram, Cargo – all these programs make it so much easier to give creatives the free time to focus on their artistic side vs. building out a custom site to share their work.
What do you most enjoy about the creative process?
The concept phase, there is nothing like getting a good idea down on paper and then selling it. The execution phase is a lot of fun, but if you can't concept it and get through it, then you don't get to make it.
What are some of the exciting trends transforming the retail world?
There is too much to list, but I think this new wave of retail brands and services are going to make a big impact on the traditional brick-and-mortar stores and it will be interesting to see how this space innovates. Warby Parker's "Home Try-On" box is revolutionary: someone's sunglasses say a lot about them, so letting the consumer get it right, with six options to try it on at home, is beyond convenience. Bonobos is also opening up retail stores that are really just places to try on clothes and get them sent to your house – plus you can have a beer while you shop.
Which ad campaign do you wish you'd come up with?
Dumb Ways to Die; it is an amazing concept that's been executed perfectly. The campaign's illustration, sound design, music and animation, to name a few, work so well together.
Which brands in the retail space are making the biggest impact?
Best Buy has a long way to go but they are transforming their business with their technology boutiques, but I think they're no longer Amazon's "showroom". My last major technology purchase was done at a Best Buy.
J. Crew has done an incredible job to position itself as the leader of American fashion and style. They've turned their Creative Director into a celebrity that everyone aspires to be.
I also think Beats and Sonos have taken their POS displays to a whole new level of temptation for the consumer.
Select 3 recent Standard Time campaigns to share with our audience.
CVS: What's Your Deal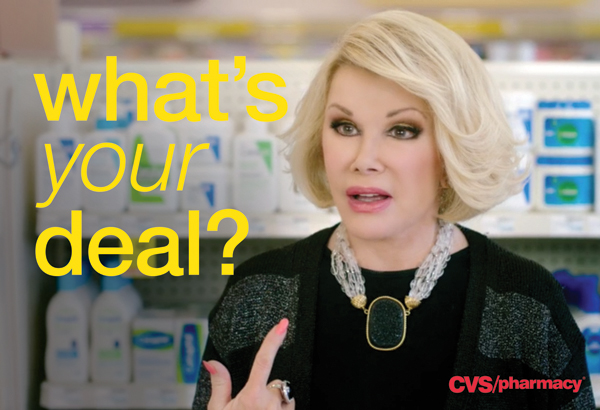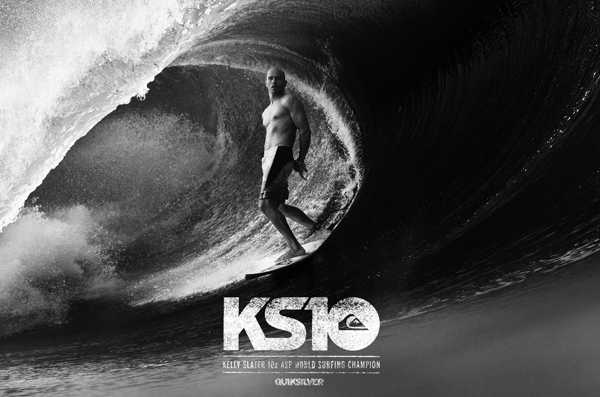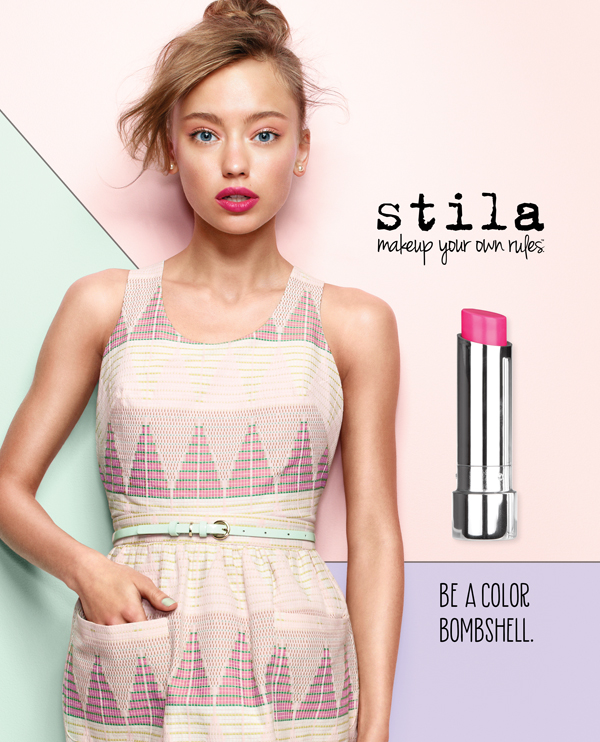 Are brands more confident to buy brave work nowadays?
I think this has been a year of breaking down barriers and it's been great to see brands recognize the social-liberal shift that is happening in America and how it is impacting other markets.
You also have very established brands making brave decisions about what's right regardless of revenue. One of our clients, CVS, just banned cigarettes – not only was it a brave move, it shows their leadership in the category.
What's the one piece of advice you'd give to young aspiring creatives?
Make everything the best that it can be. Every brief is a chance to learn something new. I'd just like to say that again: Every brief is a chance to learn something new, no matter how many years you've worked in this industry.