What does your current role as Design Director at Mother NY broadly entail?
The Design Director role at Mother is pretty broad and can vary from project to project as the range and scale of work we do is so wide. This is particularly because we are a design group within a larger creative agency that thrives on collaboration.
Our group – led by Michael Ian Kaye – has three small teams and I lead one of them. I oversee creative, interact closely with clients, work hand in hand with strategists, and often partner with other creative teams within the agency.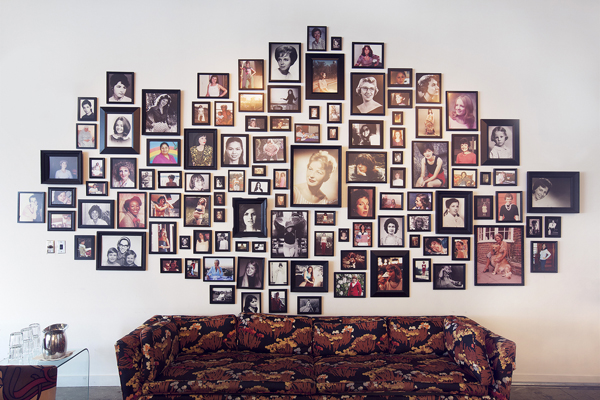 What influence has your Mexican background had on your design philosophy?
I grew up in Mexico City, which is a huge city of all sorts of culture, art, tradition, and architecture layered on top of one another. I think my background has had a lot to do with my exploratory nature, passion for color, love for indigenous craft and hand made design, as well as my multidisciplinary tendencies.
Tell us about your time at Kate Spade New York.
I loved working at Kate Spade. At the time, the way we worked still felt intimate and small. This allowed me to get involved in all areas of the brand. I also met some of my dearest friends in NY there, some of which I continue to collaborate with on creative projects from time to time. For example my friend Whitney, who started her own line WHIT and I have created textile prints for.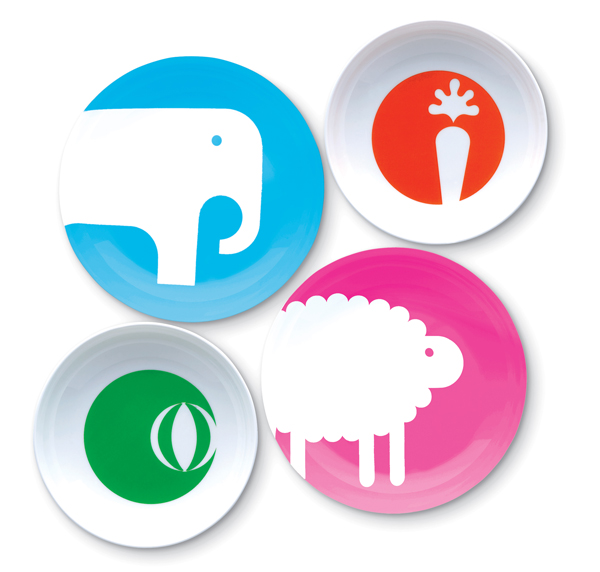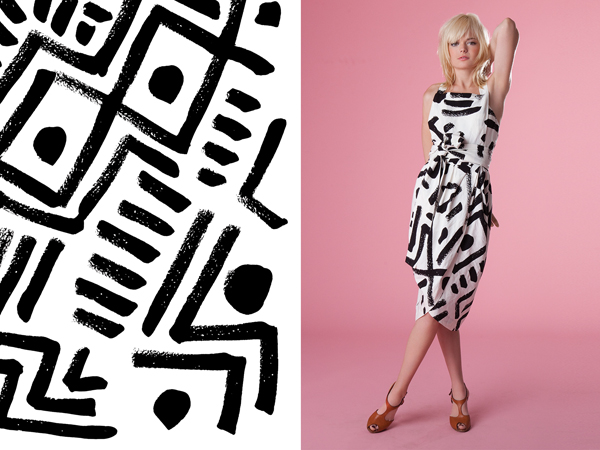 What have been some of the most defining moments of your career so far?
Moving to Minneapolis to work with Laurie DeMartino was the first. The second was moving to New York and working at Kate Spade. Both resulted in a lot of discoveries, personal and professional.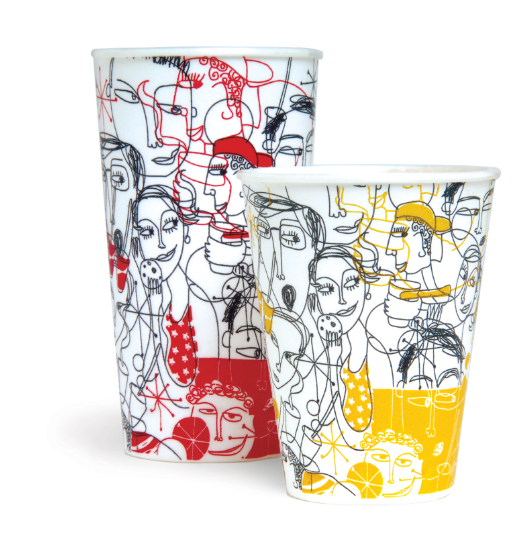 What key lessons did you take from your experience at Victoria's Secret?
Working at VS Beauty was an unexpected opportunity, that I didn't imagine I would enjoy or learn in as much as I did. I think sometimes you have expectations of places that would be great to work at that aren't and viceversa. My experience at VSB was great surprise, and it taught me how important it is to be open.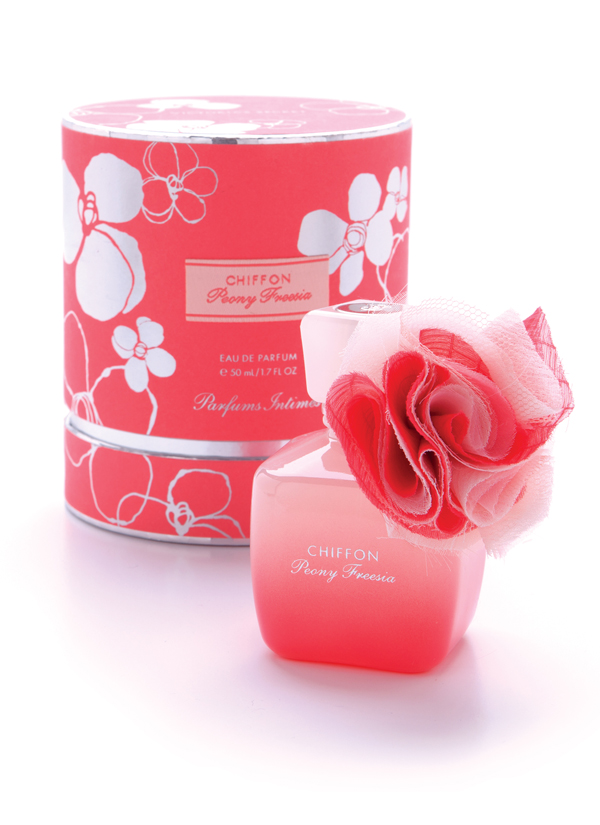 Tell us about your most inspiring design challenge.
For Kate Spade, I traveled to Bolivia to collaborate with indigenous communities designing bags made from local natural resources. This was for "Design for a Living World", an exhibit organized by the Nature Conservancy and The Cooper Hewitt National Design Museum.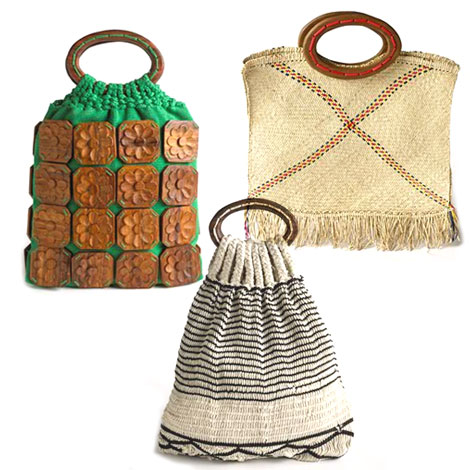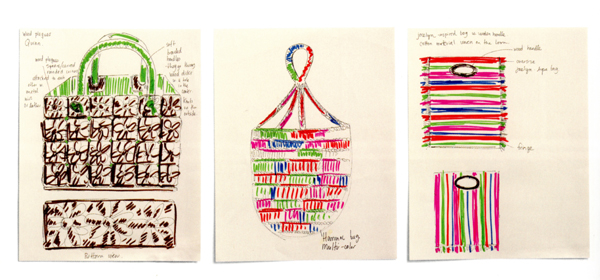 I am really interested in collaborating with indigenous communities. Local crafts are starting to get lost as these communities are finding it harder and harder to make a living out of this work. Over the Summer, I did a jewelry collaboration with a lacquer artisan for the Museum of Popular Arts in Mexico City (MAP). She mentioned she doesn't work with lacquer that much anymore because she makes more money selling tupperware. This made me really sad.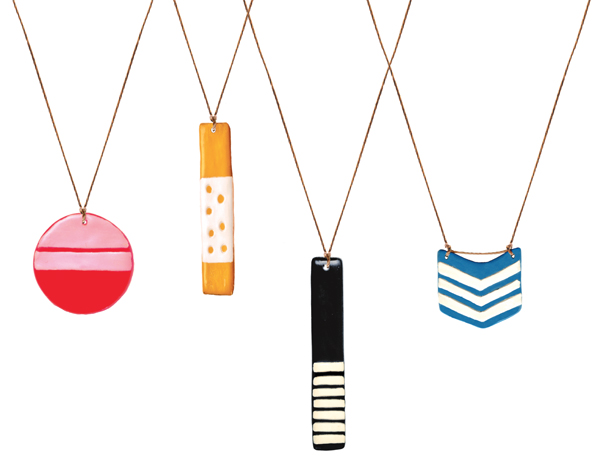 What frustrates you most about the design world?
Seeing great projects die before reaching production.
How did the West Elm project come about and what is the design story behind the collection?
They were familiar with my illustration and the fact that I am from Mexico. For last Spring's collection they wanted to develop a set of Mexican-inspired pillows, so they got in touch.
I have always loved traditional talavera pots from puebla. This ceramic is usually blue, and is painted in a very dense manner with a beautiful watery feel. I was inspired by this technique but added a lot of color and used bird motifs. The colors are inspired by Mexican traditional candy.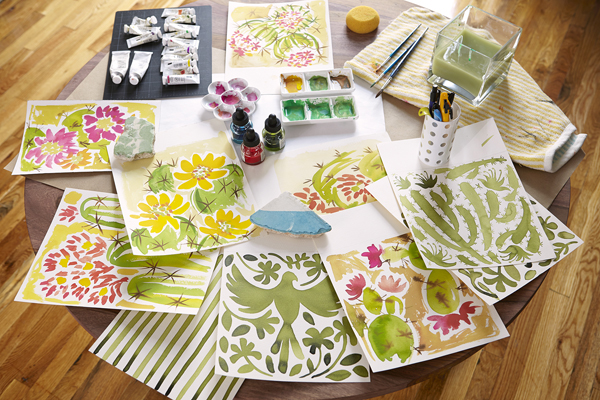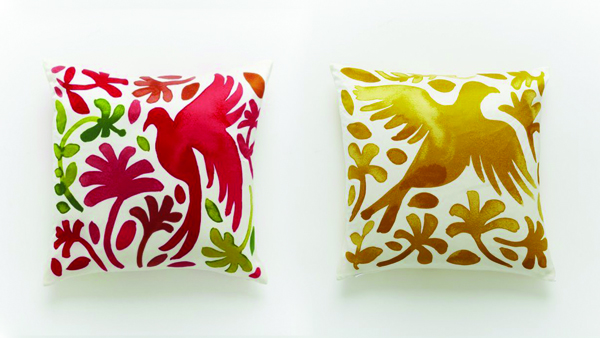 As a designer, what does your a) homespace and b) workspace look like?
My home is pretty open, white walls, hardwood floors, lots of wood and accents of bright colors. I am not too precious about things matching or being perfect – that would give me anxiety. My living room doubles as a working studio, I have great industrial bookshelves and my coffee table is made from metal flat files on casters – perfect for storing my artwork.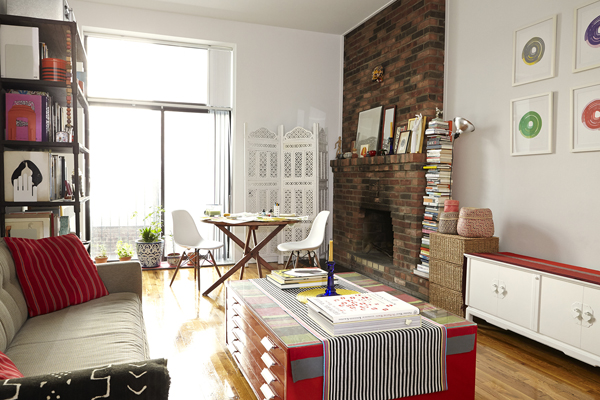 Our workspace at Mother is pretty unique, strangers are always walking in wondering if it's a restaurant, a bar, or anything their imagination desires. We work in a very open space and the walls are covered in boards with all of our work. The heart of the office is the kitchen, and my favorite spot is our rooftop over the Summer.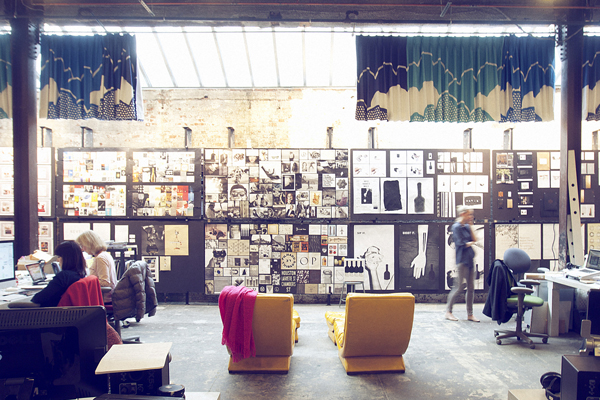 What's been your most coveted industry award / honor so far?
Last Fall I was invited to speak at the AIGA's Design Conference in Minneapolis. It was very special for me as a lot of my old mentors and friends were in the audience. Not to mention the other speakers – a lot of them designers that I have long admired.